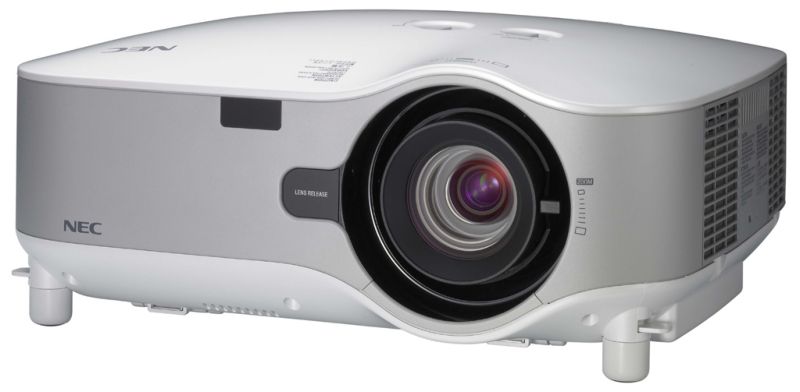 The hottest projectors are so hot that they… well… cost a lot. Luckily for our enterprise class consumers, we offer projector rentals for a fraction of the purchase price.
We stock all of the leading manufacturers, including Samsung, Panasonic, LG and NEC. One of our finest models, the NEC NP3250, is amazing on several levels.
Firstly, its 5,000 ANSI lumens can be stacked with four other projectors to provide up to 20,000 lumens. This model is a bright idea, as it can supply that sort of lighting natively can cost upwards of $20,000, which makes our NEC NP3250 LCD projector rental a feasible option for businesses on a budget.
The projector can reach substantial distances thanks to an optical lens – and it is otherwise suited for large conference rooms, presentation areas and theaters.
And, due to its cutting-edge engineering, it is able to adjust to ambient light, offering an adaptable – and enjoyable – experience.