Computer, Laptop, and iPad Rentals for Camps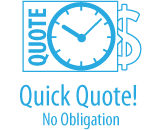 Going to camp is an important rite of passage for all children.
It is at camp that they learn to enjoy the outdoors, interact with other children away from their parents, and sometimes… even learn valuable technical skills. Camps can offer great computer services to all of their staff, as well as the children who are in attendance.
Camps are great equalizers – they provide similar experiences for all of their attendees, defying socio-economic backgrounds to deliver the same great times. By having computers in the camps, camp-goers can attend workshops in digital art and photography, programming and other technical ventures.
And because education budgets are constantly being slashed across all districts, this technology availability has never been so important. Camps can rise to the occasion and meet the knowledge deficit, helping children everywhere.
When you rent a computer from a supplier like Vernon, you are guaranteed the very latest technologies for your attendees' usage. And best of all, the equipment you receive is clean, virus-free and ready to be utilized.
And there's yet another serious benefit to renting computer equipment. As a camp, you're often a seasonal venture. Your kids are only there for a few months, and then they're off again – leaving you with some pretty expensive computer equipment to store. And as many camps are located in scenic, outdoorsy locales – this can provide a certain level of inconvenience.
Rental vendors like Vernon Computer Source will take computer equipment back at the end of season, leaving camp organizers worry free.
If you would like a worry-free online consultation, please click here for a FlexQuote.