We are proud to offer a wide range of laptop makes and models from Tier 1 manufacturers such as Apple, Lenovo, HP, Dell, and more.
Why choose Vernon to rent laptops?
Unmatched prices (just ask how we can beat any competitor's rate).
10% product back-up provided with every rental.
With 30 years of rental experience, Vernon Computer Source's team of professional IT technicians, sales representatives, and customer service specialists work with you to get you the best deal with the best customer experience from start to finish.
When do Vernon customers decide to rent laptops?

Meetings and classes: Take notes at a seminar without lugging tons of paper around! Our inventory includes high-end traditional laptops with keyboards such as Apple's MacBook Pro and the HP 6930. We also carry convertible laptops with stylus pens such as the Lenovo ThinkPad Helix, letting users hand write notes silently – in real time!

Temporary offices: Offices moving to new locations or businesses that need to set up short term workstations can rent laptops for the entire team! Our team will deliver your devices, set them up, and remove them when you're done. All you need to do is turn the computers on and get your work done!

Events (presentations, trade shows, and more): Event planning requires a lot of organization, and touchscreen convertible laptops are a popular rental choice for event organizers. Stay connected with your team or clients, have instant access to your data, and keep your event on track, no matter what industry you're on. Have a gaming convention coming up? Ask about our MSI & Alienware laptops! We also carry HP 5-Bay Battery Charging Stations that allows the recharging of multiple batteries.
We offer a wide range of Laptops:
We offer a wide range of Notebooks:
Save time, money, and energy with laptop rentals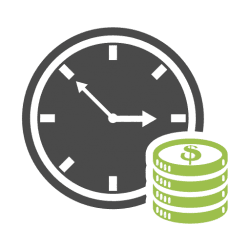 Vernon offers 24/7 technical support, so you get the help you need whenever you need it.
Our flexible rental arrangements allow you the adjust your terms if your needs change.