Short term computer rentals for your business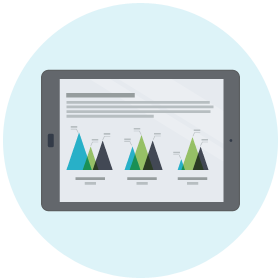 Vernon Computer Source has provided computer rentals for businesses for over 30 years. As a resource for companies like yours, we know that planning events, conferences, and company training sessions can be stressful and expensive. Our goal is simple – create customized, short-term rental packages for businesses that work with the needs of your project and your budget. We are a part of Xchange Technology Group, which also includes companies IT Xchange and BlueRange Technology.
Why choose short term rentals?
Short term hardware rentals give your business the freedom to try new equipment without the pressure and maintenance of a permanent investment. Vernon has worked with thousands of businesses across all industries over the past 30 years to handle rental terms as short as a day, and as long as a year with the flexibility to shorten or extend your contract as needed.
Our technology rentals let customers try new technology as it is released, or choose from a wide range of previous-generation models. If you are unsure what you need, our rental consultants can help! Walk us through the basic details of your project (timeline, space, budget, operating system, etc.) and we can offer suggestions for equipment and accessories. We work hands-on with your business to ensure that your needs are met, and your rental is a success!
Get the most out of your investment
Renting laptops or iPads? Request to have all your programs and apps pre-installed for you to save you time and frustration. Setting up for an event? Let us know what accessories and peripherals you need to make your presence a success. Ordering multiples? We offer 10% of your original order to make sure you're prepared in case of any breaks or damage. We understand that accidents happen, and work closely with our customers to ensure that your business is covered no matter what gets thrown your way.