Server Rentals for Testing, Data Center Relocation & More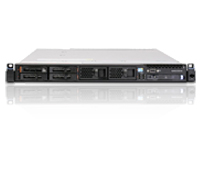 Renting servers and server options for your business has never been easier. Vernon Computer Source provides short term server rentals for all corporate needs:
•    Benchmark testing
•    Disaster recovery response
•    Colocation / data center migration
•    Oracle upgrades
•    Software development initiatives and testing
Servers are responsible for maintaining your network's performance, including the security and storage of data, and sharing files and information across your network. Not only do they provide the storage and power your business needs to support your network and your employees, but servers at top performance, uninterrupted, often for 24 hours a day. 

As a trusted provider of servers from leading manufacturers, like IBM, Lenovo, HP, Dell and Oracle, Vernon offers customers the unique ability to access the storage and power they need for as long as they need it. Our server rentals for businesses are custom configured to order, giving you the flexibility to choose the memory, speed and storage capacity that fits your needs – and your budget. Vernon Computer Source offers affordable server rentals to businesses that are looking for the best machines to meet the needs of their growing company.  Rent for a day, a week, a month or longer!
At Vernon, we stock and support the following systems: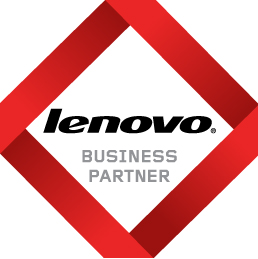 Lenovo (IBM) System X
(as an official Lenovo Business Partner, we can provide the latest Lenovo products from the x86 line as they become available). 
 IBM System I 
IBM System P  IBM Storage Products
SUN/Oracle
Cisco
HP
 Dell
EMC
Netapp
Brocade
Juniper
Server rentals from Vernon Computer Source
What can you get when you rent servers for your upcoming project, system upgrade or data center move?
Processors, Hard Drives & Memory: Consider the operating system and application software you will be running on your servers and be sure to specify the minimum configuration you will need to run all of your applications at peak performance.
Secure Networking: Whether you are setting up a temporary network or adding servers to an existing network, if your network provides internet access, be certain to rent or plan to install virus protection software. Make sure to ask us about the necessary cabling, high speed routers and/or wireless access points for a high performance network!
Vernon's Flexibility Guarantee: We offer flexible server rentals that allow you to switch your rental from a daily, to a weekly or yearly rental and vice versa! We understand that in the business world, needs can change on a dime and we're here to cater to help you work with the unpredictable without the hassle.
Request a quick rental quote for our best server deals
Whether you need a high performance server to keep up with your busy staff or are moving your data center to a new location with different special capacity, our server rental service is here to help.
Find out how our server rental service can remove your company's technology roadblocks. Fill out our FlexQuote form and get a quote in one hour or call 1–800–827–0352 to speak with us immediately!