Las Vegas Computer Rental
It's no secret that Las Vegas has an incredible tourism industry. As one of the most popular vacation destinations in the world, Las Vegas has been put on the map for its casinos, entertainment, and nightlife. While the media may paint the city as the party spot, Las Vegas is full of business and has a thriving hospitality industry. At Vernon Computer Source, we offer Las Vegas computer rentals, laptops, tablets, servers and other hardware to these growing corporations for events and office needs!
Renting Technology for Events and Office Needs
Las Vegas is a mecca for hobbyists from all walks of life. Trade shows, conferences, and exhibitions line the halls of the Las Vegas Convention Center every week, serving as a prime networking hub for professionals of al industries. For these events, Vernon Computer source provides an array of hardware solutions! Las Vegas is all about getting noticed, and it can be hard to stand out in an already-flashy crowd. Make the impression you want to make, whether your business is location in Vegas or if you're only there for the week! Our iPad video walls are the perfect way to display your brand and grab attention from your attendees.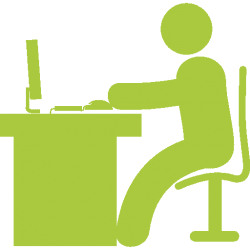 With so many people passing through Las Vegas every day, the management teams of popular hotels like the MGM Grand Hotel & Casino get quite a workout. Keep your guests' information secure with our server rentals, and keep your staff organized with our ThinkStations, laptops, tablets, and more. Our flexible rental agreements give you the option of extra equipment in case of a breakdown and the freedom to switch from long to short term (or vice versa) at any time. Should you decide you like the equipment and want to keep it, Vernon Computer Source even lets you buy the hardware at a discounted rate – hassle free.
Ready to find out why Vernon Computer Source is the best kept secret in Vegas? Get your free quote within an hour today, or call us at 1-800-827-0352!