Rent the Lenovo ThinkServer RD640 | Server Rental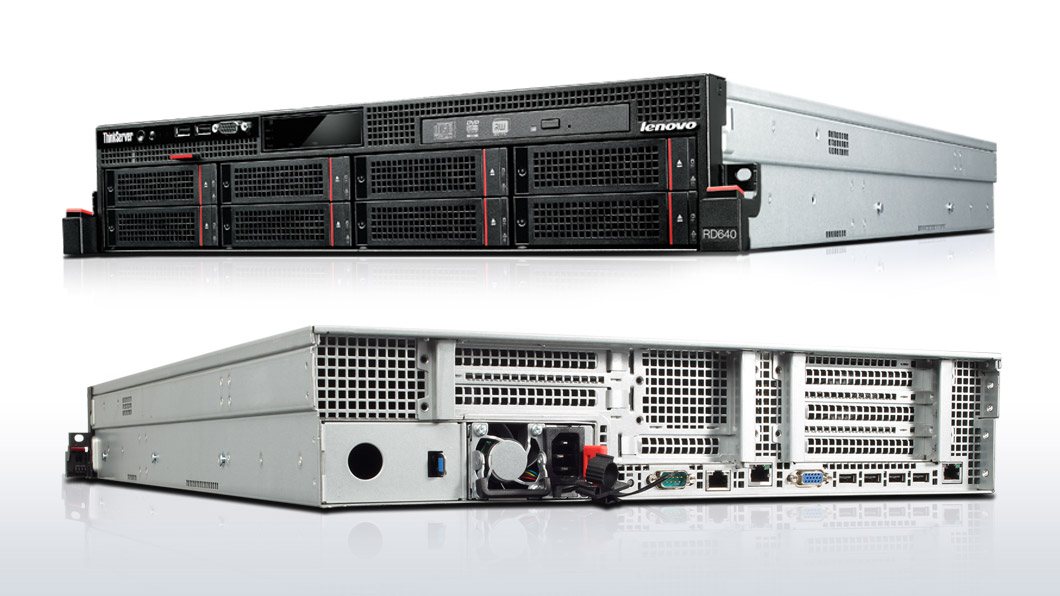 A strong server is the technological backbone for businesses of all sizes. They serve as the foundation for powerful projects, proofs of concept, and data migrations that require strength and stability. Lenovo's line of ThinkServers is a top choice for many companies due to their reliability and power. At Vernon, we only supply hardware that we would recommend, and we are happy to announce the addition of the Lenovo ThinkServer RD640 to our server rental inventory!
Lenovo ThinkServer RD640 specifications
The RD640 is no lightweight machine in terms of size or prowess. At nearly 60 pounds, this rack mountable server boasts up to 32TB internal storage. Check out some of the RD640's highlights below!
Processor: Up to 2 x Intel Xeon E5-2600 v2 processors, up to 24 cores
Dimensions: 17.4″ x 3.45″ x 28.9″
Form Factor: 2U Rack
Supports SATA/SAS/SSD hard drives
Windows Server 2008 and 2012 / 64-bit, Windows Small Business Server 2011
Citrix-ready
Memory: up to 320GB
Weight: 35.3 pounds (minimum) – 58.6 pounds (maximum)
Get a free quote on the ThinkServer RD640 for your business
We offer free quotes on every item in our expansive inventory, including our stock of Lenovo ThinkServer RD640s. Your projects require power to get the job done, and our free rental quote system lets you get off to a hassle-free start! Fill out our short FlexQuote form to let us know what you need and our server team will get in touch with you within the hour.