Chicago Computer Rental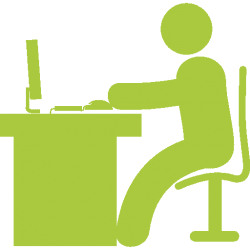 As the third biggest city in the United States, there's no shortage of activity in Chicago. Home to one of the busiest metropolitan regions in the world, Chicago is brimming with startup businesses and our mission is to equip companies both old and new with affordable, top of the line hardware!
For businesses just starting out, expenses can be tight and budgets need to be carefully planned. When you're setting up a brand new office you soon discover that furnishing it with the hardware you need can get expensive – fast. Vernon Computer Source provides an affordable alternative for new companies that need access to top of the line hardware without spending a fortune. With nearly 400 digital startups launched in 2012, it isn't hard to imagine the astronomical costs of hardware to keep up with the demands of a digital business, particularly those in the graphics field like ArtVersion. Whether you need to software train your new employees in your preferred design software or want to equip your entire office with executive grade laptops, our inventory of hardware rentals can see you through.
We provide:
While Chicago may be a happening spot for new businesses, we haven't forgotten about long established organizations! Dozens of events draw tons of professionals to Chicago's popular meeting spots, like the McCormick Place Convention Center. McCormick Place is the largest convention center in North America, adding to its appeal for vendors of grand scale events like the annual Chicago Auto Show. These supersized events are prime opportunities for networking and building a customer base. Our big screen monitor rentals and iPad wall rentals give our customers the tools they need to grab attention and make a big impression (not to mention, gain more business!).
Join our growing Chicago customer base! Our free no-strings-attached FlexQuote form will get you the answers you need within an hour, or you can call 1-800-827-0352 and one of our Chicago rental experts would be happy to serve you.