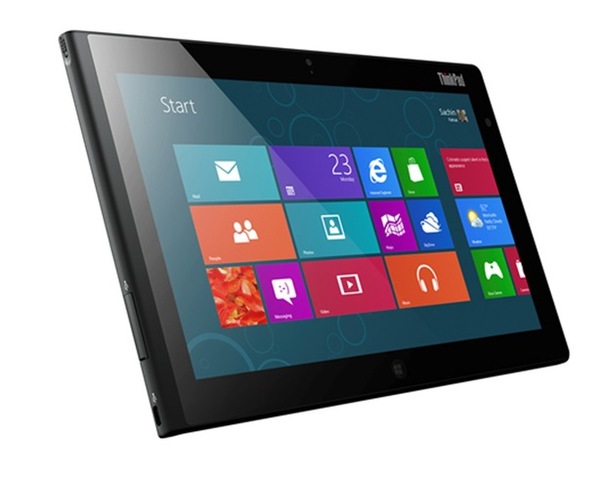 If you're a Windows fan looking to integrate tablet PC rentals into your next corporate event or even for the office, you're in luck.
Windows tablet PCs offer the comfort of the Windows interface that business users have grown to love and rely on for several decades.
Our inventory of tablet PC rentals includes Windows 7 OS devices, as well as the latest Windows 8 releases. These tablets offer the convenience of mobile computer and the familiarity of the Windows interface.
Featured Windows Tablet PCs
(Windows 7 OS)
Acer Iconia W500P – 10.1" HD multi-touch LCD display, designed with small businesses and industries such as healthcare in mind.
MotionCL900 – rugged, durable device with Intel Atom Z670 processing power.
Lenovo X201– 3.9lb convertible tablet with built in fingerprint reader for added security.
Lenovo X230 – all day battery life and impressive handwriting recognition feature with included stylus.
HP 2730P – lightweight, convertible tablet with low-voltage processors and 5400 RPM drives that give incredible performance.
HP 2740P – flexible, convertible tablet with full keyboard and sturdy aluminum and magnesium alloy body.
Samsung Series 7 Slate –11.6" Superbright Plus LCD technology with impressive 128GB of storage at only 1.89 lbs.
(Windows 8 OS)
Lenovo ThinkPad Twist 12.1"– tablet/notebook hybrid has built in stand mode, perfect for business presentations.
Lenovo Helix– Lenovo's most coveted convertible ultrabook, winner of 10 CES 2013 Awards before its release.
Windows Tablet Rentals from Vernon Computer Source
At Vernon Computer Source, we work with Tier 1 manufacturers to provide high quality Windows Tablet PCs for businesses. To learn more about how you can outfit your team with a Windows tablet rental, fill out our FlexQuote form and one of our renal experts will contact you within the hour.