Rent the Microsoft Surface Pro Tablet – 3rd gen Intel Core i5, Windows 8 Pro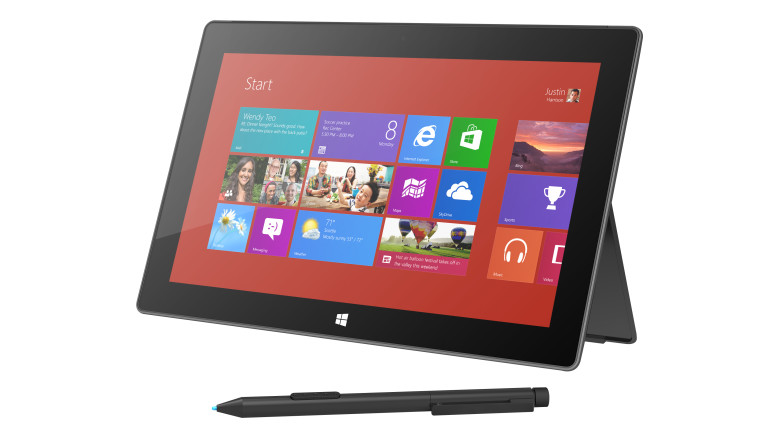 With the release of the Microsoft Surface Pro tablet, business users were introduced to a device with the computing power of a laptop, and the portability of a tablet. As a Windows 8 machine, the Surface Pro offers an alternative for professionals who need the simplicity of a tablet with the familiarity of the Windows operating system.
Many of our customers in the consulting business find that the MS Surface Pro is the perfect tablet PC to join them in the field. Renting the Pro for short term projects is a hassle-free way to get the hardware your business needs.
Busy consultants for every industry are responsible for pulling up metrics and analytics at a moment's notice and need reliable devices that can keep up with those needs. The MS Surface Pro offers the full Office suite, making it an excellent companion for financial, management, and IT consultants.
Microsoft Surface Pro Technical Specifications
Dimensions: 10.8 inches x 6.8 inches x .5 inches
Weight: 2 pounds
Display: 10.6 inch screen with ClearType HD
Storage: 64 GB
RAM: 4GB
Operating System: Windows 8 Pro
Processor: 3rd generation Intel Core i5
A major part of the consulting business is the ability to keep records of client needs, concerns, and progress, often on the fly. The Surface Pro comes with a stylus that lets users take handwritten notes the same way they would take notes with a pen and paper – a much faster alternative to typing quick comments and observations in the field!
Vernon Computer Source is on call and ready to serve your consulting firm. To rent the Microsoft Surface Pro for your team, call us today at 1-800-827-0352 or fill out the free quote form here! We look forward to working with you.