Microsoft Surface Pro 2 64GB Tablet Rentals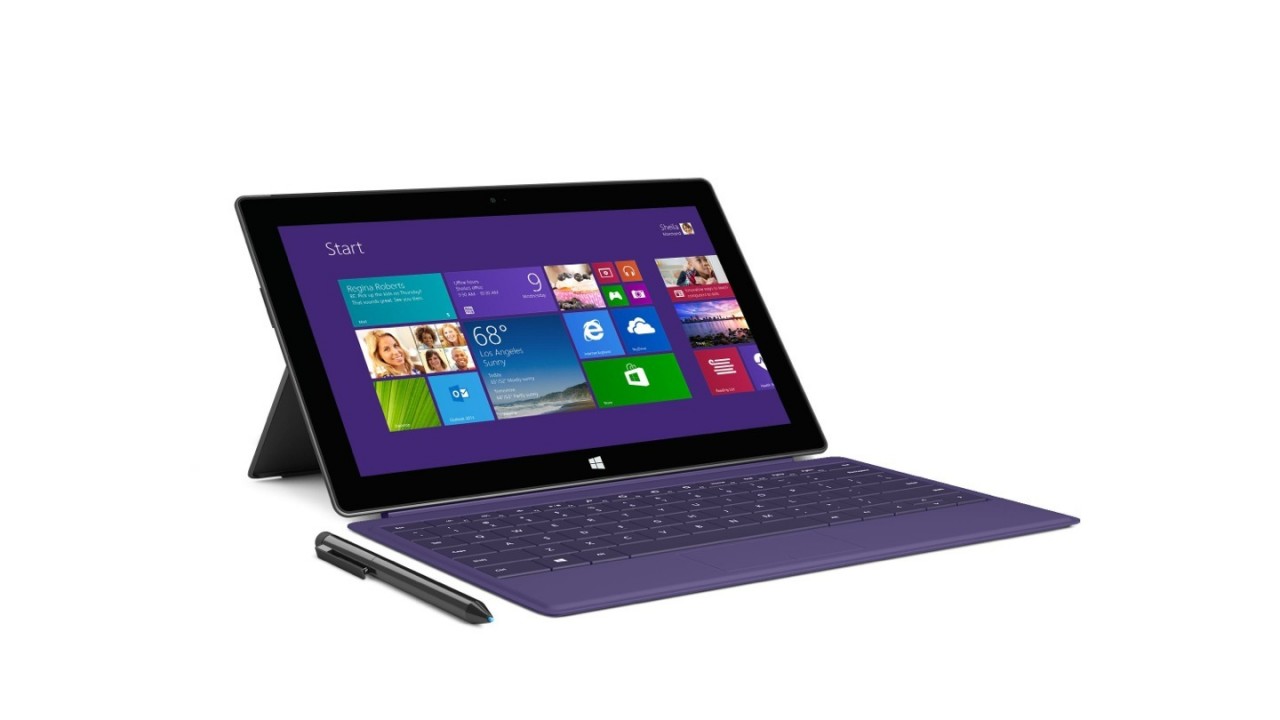 The best of both worlds, the Microsoft Surface Pro 2 goes from laptop to tablet in a flash. As a lightweight alternative to a notebook, our MS Surface Pro 2 rentals offer the efficiency and reliability that business users have come to expect. With dual functionality, the Surface Pro 2 is an optimal choice for conferences and large scale meetings and renting them provides a less expensive alternative to purchasing multiple devices.
Microsoft Surface Pro 2 64GB Tablet – Windows 8.1 Pro Specifications
Operating System: Windows 8.1 Pro
RAM: 4GB
Storage: 64GB
Display: 10.6" diagonal screen, HD widescreen display with ClearType technology
Dimensions: 10.8 inches x 6.8 inches x .5 inches
Weight: 2 pounds
Processor: Intel 4th Generation Core i5
Renting the Surface Pro 2 for a conference environment offers a convenient substitute for bulky laptops crowded into small meeting spaces. Early reviews of the Surface Pro 2 praise its easy navigation and portability as a huge step up from the model's predecessor, and highly recommended for business use.
The fully equipped Microsoft Surface Pro 2 tablet rentals provide 64GB storage space, allowing your team to save and share large and critical documents in the conference setting, and the device's lightning fast responsiveness lets users pull up files and presentations in a flash.
What are users saying about the MS Surface Pro 2?
Within just a few weeks of being released, reviewers have commended the Pro 2 for its value, convenience, and ease of use. Our customers requesting Surface Pro 2 rentals for meetings and conferences can rest assured that this tablet-laptop hybrid can off the functionality and manageability they're looking for.
Interested in outfitting your team with the MS Surface Pro 2 for you're an upcoming conference? You can request a free quote using our no-obligation FlexQuote form, or call now: 1-800-827-0352.