San Antonio Computer Rental
In San Antonio, the business sector is what drives the city's economy. With one of the highest ranked GDPs in the United States, San Antonio is home to five Fortune 500 companies and its highly diversified economy contributes to the strength of the city's business district. Vernon Computer Source works closely with these hardworking businesses to provide computer hardware rentals for all office and corporate event needs.
San Antonio's Henry B. Gonzalez Convention Center is a key component in the city's prosperous convention industry. The SAHBGCC alone hosts over 300 events every year, and San Antonio's tourism industry is one of the biggest facets of the city's economy. With so many visitors coming through the city for events, hotels, restaurants, and transportation services are running at top performance all year round. Vernon Computer Source provides equipment to all of these businesses to keep up with the city's constant demand. Our San Antonio hospitality customers benefit from our vast inventory of tablets (including iPads and accessories), laptops, desktops, and A/V equipment – complete packages customized to each business's individual needs and budget.
Why Rent Computers from Vernon?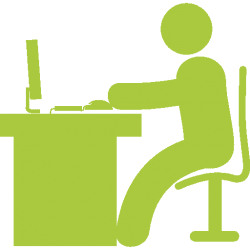 For over 30 years, we have been serving customers in the computer rental business, so we know how to provide customer service that exceeds the normal standards for a hardware rental company. Here's a little bit of what separates the Vernon experience from the rest:
We will match, or beat any competitor's rate — guaranteed.
We know unexpected events occur, so provide a 10% product back-up with every order.
When you have a short notice request, we will still provide the same, high level of customer service.
We also provide installation assistance should you need it.
With corporate giants like Valero and Clear Channel Communications, we at Vernon have the unique opportunity to help contribute to San Antonio's diverse and powerful economy. Renting hardware saves your company money whether you are looking to rent for an event or your office! Find out more about what we can do for your business by submitting an online quote, or call us today at 1-800-827-0352.