Rent the Samsung 650 TS 65″ Touch Screen LCD Display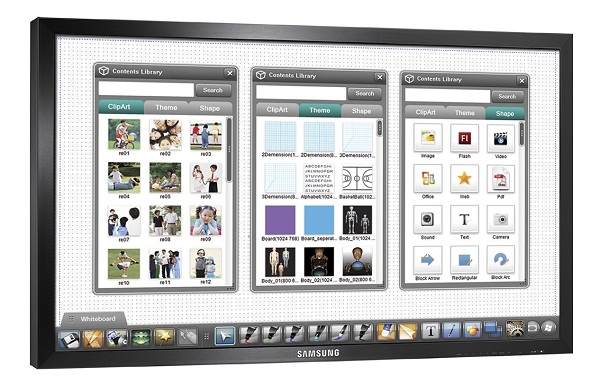 Whether you're a corporation or an educational institution, your next event or presentation needs the resonance to impress your audience, creating a memorable experience and maximum information retention. Increasingly, more and more people are recognizing the value of large screen e-boards like the Samsung 650 TS 65″ Touch Screen LCD Display.
With the 650 TS, you or your clients can experience Samsung's optical touch technology through this interactive whiteboard solution that can dually server as a platform for streaming multimedia with a 170 degree viewing angle.
While this e-board has a massive viewing space with a 65″ display of its 1,920 x 1,080 high-resolution picture, the 650 TS is actually quite slim—occupying less space than conventional blackboards.
A Few Samsung 650 TS Specifications
65″ Class Diagonal Screen Size
1920 x 1080 Resolution
10,000: 1 Dynamic Contrast Ratio
510 cd/sq m Brightness
1 HDMI input
Need an impressive E-board? Try renting the 650 TS from Vernon Computer Source
Whether you need an impressive e-board for your next event, or your company needs help delivering the needs of a client, look to the inventory of Vernon Computer Source where we hold an impressive selection of plasma and LCD displays in our touch screen rental lineup.
To learn more about our offerings of products like the Samsung 650 TS, give us a call at 1-800-827-0352 or fill out a FlexQuote and one of our sales representatives will contact you shortly with your requested information.