Rent Samsung Galaxy Tab 10.1 with your Apps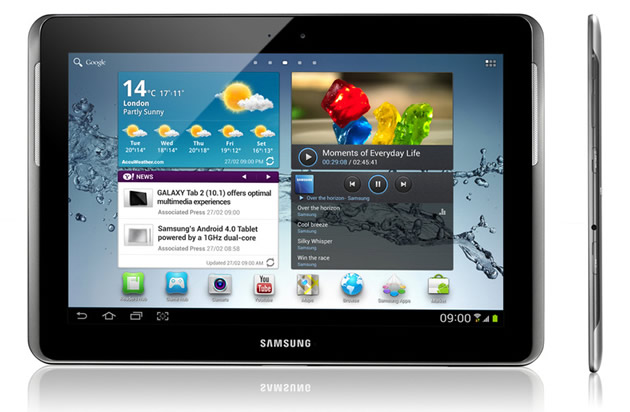 Do you prefer Android to iOS or Windows? Lucky for you, we stock a variety of Android-operated tablets, like the Samsung Galaxy Tab 2 10.1. Not only does this well-designed tablet come with powerful speakers, a responsive screen, and Android 4.0, when you use the tablet rental services of Vernon Computer Source, the tablets will have your preferred apps loaded and ready to use upon delivery to your site.
Our business customers seek out Apps for a variety of uses, like event planning, guest registration, presentations, or even cloud storage. When you request a quote for Android tablet rental, just let us know which apps you would like included, and we'll get you the best rate within the hour.

A Glance at the Specs
Type: 10.1 inches PLS (Plane to Line Switching)
Resolution: 1280×800
Operating System: Android 4.0
Processor Clock Speed: 1 GHz
Number of Core: Dual-Core
Expansion Slots: 1 microSD
USB Host: Yes
Dimensions (WxDxH): 10.1 x 0.4 x 6.9 inches
Weight: 20.5 oz (1.28 lbs)
Rent Samsung Galaxy Tab 10.1 from Vernon
Vernon Computer Source stocks Android tablet rentals from the industry's leading manufacturers, including Samsung and its Galaxy Tab line. For events, special projects, or business trips, you can contact Vernon for comprehensive rental services that suit your business or educational needs.
To learn more about renting Android tablets for whatever short term need you may have, just fill out a quote request and our dedicated team will let you know how we can help.