Rent a Samsung Galaxy Tab 10.1 and Adapt to Android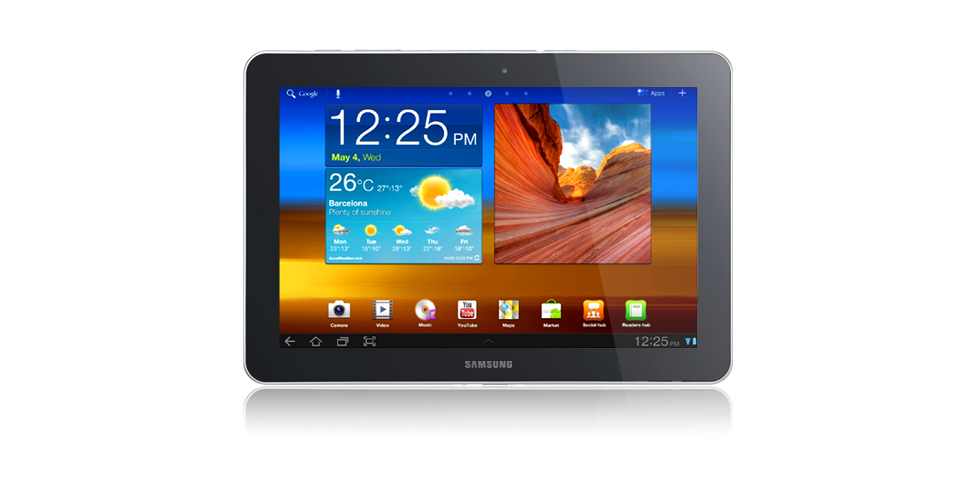 Our Android tablet rental offering, the Samsung Galaxy Tab 10.1, is light and thin enough to give even the insanely popular iPad an inferiority complex.
And with American Airlines and other large corporations adapting the Samsung Galaxy Tab 10.1 into daily operations, it seems that Apple's darling won't be the only player in the game anymore.
Samsung's Galaxy Tab 10.1 is an able-bodied competitor backed by Google's powerful Honeycomb OS — and it won;'t be going anywhere anytime soon.
Our Samsung Galaxy Tab 10.1 Tablet Rental Specifications
10.1" widescreen LCD Display
1 GB RAM
Multiple Internet Connections (Wi-Fi, Wi-Fi Direct, Bluetooth 3.0, HSPA +21, Edge/GPRS)
Google Android Honeycomb OS
NVIDIA Tegra 2
565 Grams in Weight
Adobe Flash Support
Polaris Office
Multiple Google Mobile Services (Talk, Gmail, Calendar, YouTube, Maps, Latitude, Places and Navigation)
Rent a Samsung Galaxy Tab 10.1 From Vernon Computer Source
We stock over $40 million inventory from the industry's leading manufacturers, including various tablets, laptops, computers, servers and projectors that our business clients can rent for a variety of needs.
Need to try out some Samsung Galaxy Tab Android tablet rental units to see if they make sense for your company? We stock bot the original 7 inch and new ten inch models – all you need to do is fill out a hassle-free FlexQuote, and we'll get back to you in an hour with our competitive pricing.