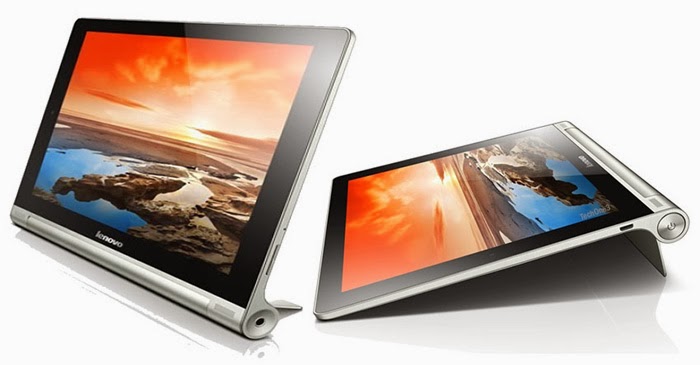 The Lenovo Yoga Tablet 10, now available for rent from Vernon Computer Source, is a popular tablet rental choice for professional needs. Its innovative multimode design and sturdy Lenovo composition make it a great match for business travelers who need a device to take them from work to personal use with ease. The Yoga tablet 10 differs from previous Yoga models in that it boasts a sleek cylindrical battery design, creating more space for a bigger battery – meaning more battery life!
Lenovo Yoga Tablet 10 product specifications
Use three ways: tilt mode, stand mode, and hold mode
10.1" HD display
Up to 18 hours of battery life
Better connectivity options
Ports: Micro USB, audio jack
Yoga Tablet 10 tablet rentals for corporate needs
The Yoga Tablet 10 is an excellent choice of event technology because of its ability to function as a presentation platform, or a note-taking device! Find out what our inventory of Lenovo Yoga Tablet 10s  can do for your event, office, store, or training class by filling out a quick online quote or calling us today at 1-800-827-0352.