Lenovo ThinkPad X201 Tablet Rentals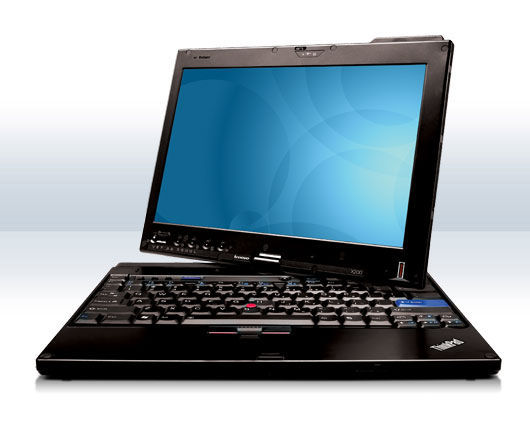 One of the most versatile members of Lenovo's X Series tablets, our Lenovo ThinkPad X201 tablet rentals pack a huge punch into a small package. Lightweight and constructed to be cool to the touch at all times, this tablet is mobile and convertible, going from tablet to laptop with ease.
Considering a Lenovo ThinkPad X201 tablet rental can offer your team a major advantage in the office or in the field. The Windows 7 handwriting recognition software makes the X201 tablet the perfect tool for taking notes during meetings and conferences.
Lenovo ThinkPad x201 Specifications
Windows 7 Operating System
7 input/output ports
3.57-lb starting weight
Designed to pass 8 MilSpec tests (physical shock, thermal shock, altitude, dust, vibration, humidity, heat, & cold
Advanced cooling technology for comfortable mobile use
Noise canceling dual array microphones and stereo speakers
Lenovo ThinkPad x201 Tablet Rentals from Vernon Computer Source
Highly practical across any industry, the X201 is a popular tablet choice for field sales workers to healthcare professionals and everyone in between. The device offers the comfort of a laptop when you need it and a tablet when you don't. Viewable even in direct sunlight, the Lenovo ThinkPad X201 tablet gives you the flexibility to take your work with you wherever you go – indoors and outdoors!
Our tablet rental inventory allows our customers the freedom to try before they buy. Whether you need the Lenovo ThinkPad X201 tablet for a day, or a year, or longer, Vernon Computer Source can help.
To find out how to get the X201 tablet for your team, fill out our FlexQuote form and one of our tablet rental experts will contact you within the hour!