Rent the HP TouchPad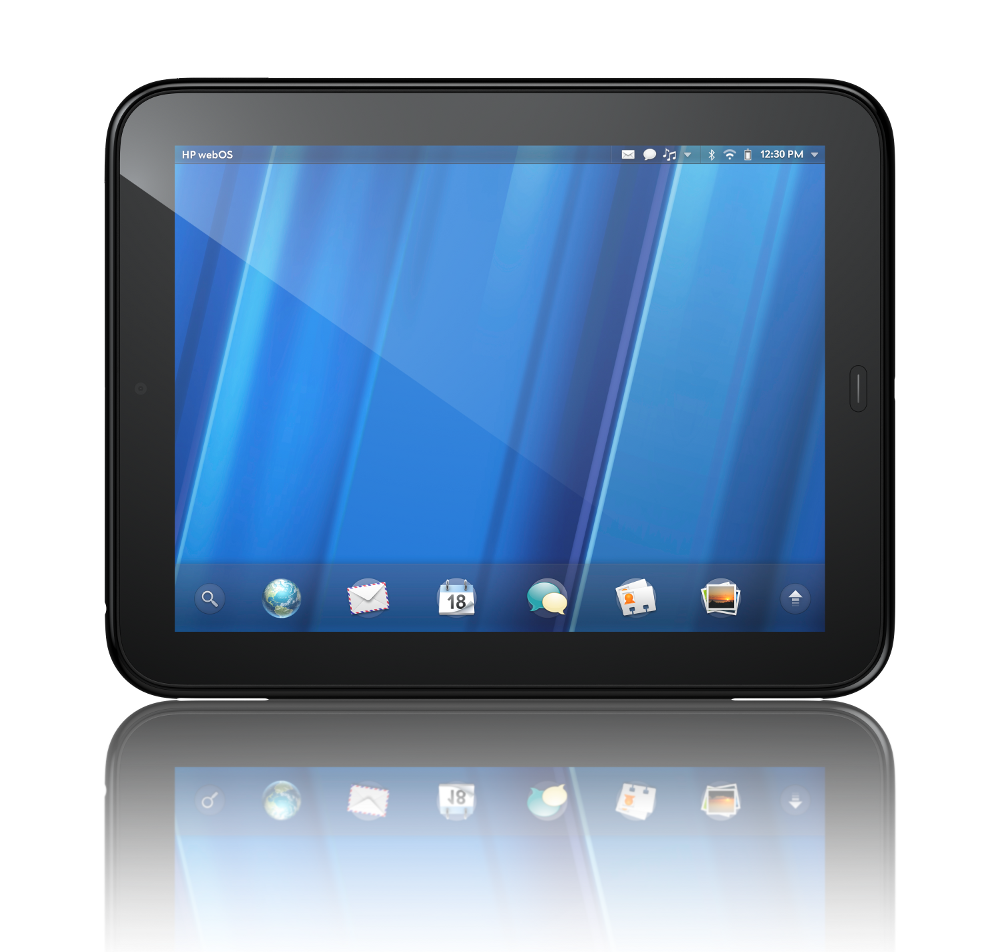 Hewlett-Packard's first webOS tablet, the HP TouchPad could be your company's solution to mobile productivity and easy Web browsing. The tablet lets users move between open applications seamlessly, share websites with other webOS devices and operates with Adobe Flash compatibility. The multitasking abilities of this tablet set it apart from others with its automatic stacking feature for applications—grouping related apps together.
Out of the box, the TouchPad is suited to use Google Docs and Box.net, and can print wirelessly to compatible HP printers.
Employees with an HP Pre smartphone can enjoy syncing between the two devices, allowing users to respond to a call or text on the TouchPad itself.
The HP TouchPad Specifications
Operating System: HP webOS
Display: 9.7-inch XGA capacitive, multitouch screen with 18-bit color, 1024×768 resolution display
Wireless connectivity: Wi-Fi 802.11 a/b/g/n with WPA, WPA2, WEP, 802.1X authentication; Bluetooth 2.1 + EDR with A2DP stereo Bluetooth support
Memory: 16GB or 32GB internal storage
Battery: Rechargeable 6300 mAh
Processor: Qualcomm Snapdragon dual-CPU APQ8060 1.2GHz
Rent the HP TouchPad from Vernon Computer Source
Tablet rental has quickly made its way to the primary choice of businesses looking for mobile solutions for their employees on the go. With an extensive choice of tablets available for rent, contact us at Vernon Computer Source.
To learn more about renting the HP TouchPad, give us a call at 1-800-827-0352.