Rent a Ciara Vibe (ExoPC) Tablet and Get Portable Profitability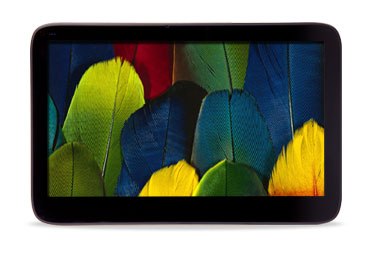 When it comes to tablet for personal usage, it all comes down to preference. For those tech geeks, the Android platform-based options tend to reign supreme. For the casual user, Apple's made a neat little package in its iPad (and iPad 2).
But for businesses looking for a solid solution to their business needs, there is quite a bit of nebulosity out there.
Luckily, the Ciara Vibe (also known as the ExoPC) clears the air somewhat, and offers enterprises what they need: a solidly performing tablet that runs on Windows 7.
Ciara Vibe (ExoPC) Tablet Rental Specifications
Windows 7: Everything you can do on a PC with Windows 7, you can do on the Ciara (ExoPC) Vibe.
Built-in UI: Allows users to get access to all of their favorite applications, websites and social media networks – bringing everything you could ever want into one portable package.
Email Syncing: This feature works with Windows Mail, Microsoft Outlook or any other email application, putting all of your business communications right in your hands.
Active Flash Support: This tablet has one big advantage over some of its competitors – it offers Flash support.
App Store: Like most modern tablets, the Ciara Vibe (ExoPC) Tablet comes with its own App Store.
Rent a Ciara Vibe (ExoPC) Tablet From Vernon Computer Source
I believe we've made an excellent case for why you should want Ciara's tablet offering, but don't take our word for it. If you want to try the technology out before you invest in it fully – we understand. That's why we offer tablet rentals. To rent a Ciara Vibe (ExoPC) today, give us a call or visit our website for a FlexQuote.
We stock over $40 million in inventory, from laptops to projectors – so we're sure to be able to take care of whatever needs your business might require.