iPhone 6 Plus | iPhone rentals
Looking for the lightest, thinnest smartphone on the market for your business? You will find it in the iPhone 6 Plus. iPhone rentals are popular choices for business travel, on site event organization, and even conducting business in the field due to their LTE and WiFi capabilities. Vernon Computer Source has added the iPhone 6 Plus rentals to our inventory of brand new technology for your business.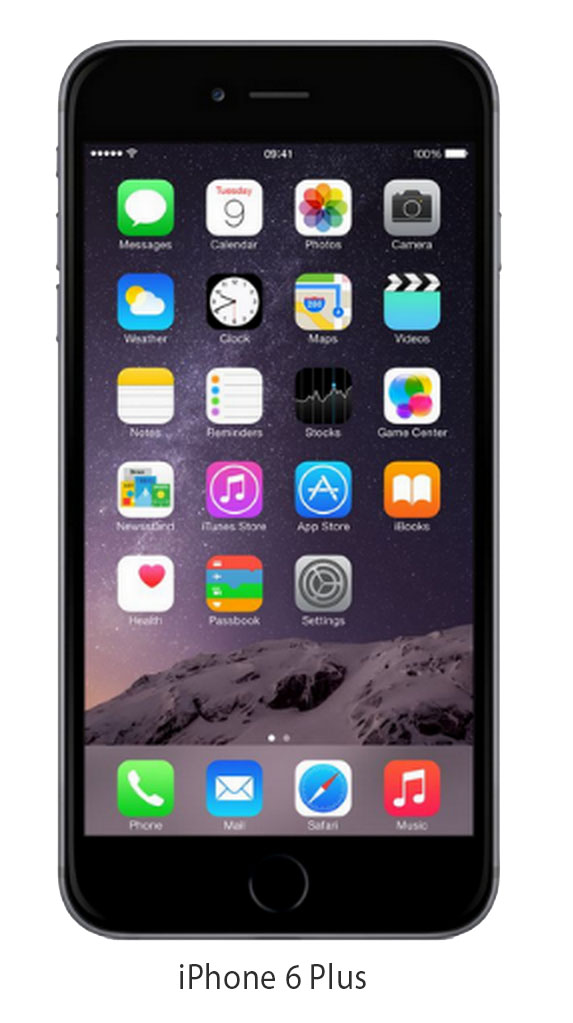 iPhone 6 Plus rental features
Touch ID ready
iOS 8 / 8.1
Shatter proof glass, oleophobic coating
5.5 inch display
WiFi and LTE options available
Resolution: 1080 x 1920 px
A8 chip with 64-bit architecture
M8 motion coprocessor
Optical image stabilization
Apple Pay enabled
Take the risk out of your event management 
At Vernon, we provide enough back-up phones (10% of your original order amount) free of charge, to make sure you are covered no matter what. Smartphones give you and your team a reliable way to keep in touch during  hectic events. With a 30-year history of providing event technology to businesses of all industries, rest assured that your iPhone 6 Plus rentals will arrive on time, every time.
Customize your iPhone 6 Plus rentals
Need custom applications installed? Let us do the dirty work. When you send us your iPhone 6 Plus rental quote, simply tell us what applications your team needs and they will arrive installed and ready to go.
Maximize your budget 
Not only do short term technology rentals give your access to the latest and greatest products available, they also save money. Don't let old models from major long-term investments collect dust and depreciate in value – stay current with your technology and get the best return on your investment!
iPhone 6 Plus rental quotes
Vernon Computer Source offers brand new iPhones and accessory bundles to keep your team productive no matter where they are. Learn more about our cost-effective short term rental solutions – request a quote, or call today: 1-800-827-0352