Rent a Sun SPARC Enterprise M9000 Server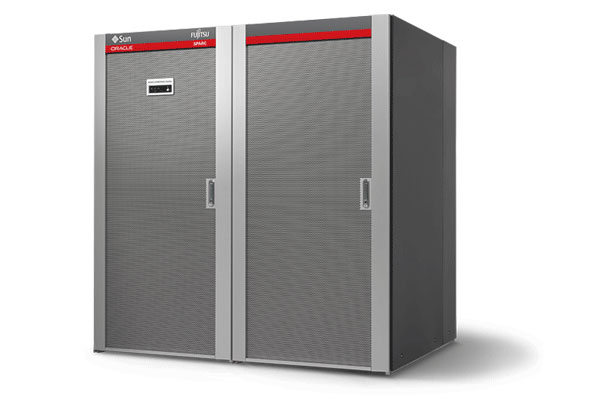 There are servers and then there are servers.
The Sun M9000 server definitely falls in to the latter category. Hands down, it is one of the best servers out on the market today, as it boasts a host of enterprise designed features that make it invaluable for large companies.
Built on a SPARC64 VII/VII+quad-core or SPARC64 VI dual-core processor foundation (in conjunction with an Oracle Solaris 10 OS), the M9000 is built for longevity. It enables ERP, CRm, BIDW, HPC, OLTP and other large, database scaled, mission critical applications.
What you really need to know, aside from all that gobbledygook, is that no matter how serious your server needs, the Sun M Series is well equipped to serve.
Our Sun SPARC Enterprise M9000 Server Rental Specifications
Automatic recovery
4 TB of system memory error-correcting code (ECC) protection
Insured data-path integrity
Complete SRAM and register protection
Configurable memory mirroring
Rent a Sun SPARC Enterprise M9000 From Vernon Computer Source
Vernon Computer Source stocks over $40 million worth of IT equipment. And among our stock are some of the industry's top servers, ranging from on-premise sized, small-business geared products to the higher-end, mainframe-class Sun M Series servers.
We have a wide variety of Sun M Series servers available for next-day delivery – and our contracts are flexible.
So whether you're in London, Paisley, Sydney, Minneapolis, Seattle, Atlanta, Raleigh, Tokyo or Toronto, call on us to rent you the products that you need.
We'd be happy to help.