Rent an IBM Power7 Server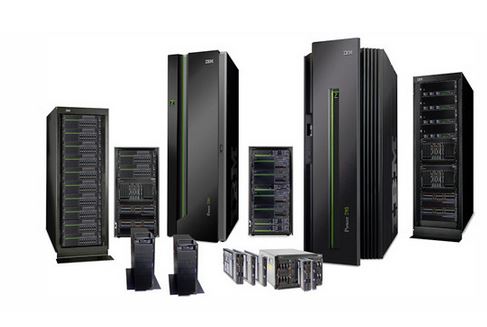 If your company is looking for impressive server performance from a trusted manufacturer, turn to the IBM Power7 family to suit your needs. Whether you're an SMB looking to optimize efficiency in your existing infrastructure, or seeking virtualization of your entire IT network—the Power7 line has you covered from both ends and everything in between.
For lighter loads our server rental line starts with the p710 Express—a one socket server that supports up to eight POWER7 cores in a dense, rack-optimized form factor. The next step up for growing businesses is the p720, also a one socket server with support for eight POWER7 cores available in either a 4U rack-optimized or tower form factor.
Medium to large database server needs come into play with the p750, an ideal consolidation, database or highly virtualized multiapplication server. For greater virtualization needs, rent the p770. Serving mid to large databases, this model offers virtualization for a complete business system, combining all aspects of a company's IT infrastructure.
Power 7 Models Available to Rent
Rent an IBM Power 7 Server from Vernon Computer Source
Before making the costly investment of an outright purchase, consider renting a member the Power7 line from Vernon Computer Source. We offer an expansive range of server rentals, and working with experienced partners, such as IBM, we can help your business achieve IT upgrades with minimum risk.
To learn more about renting the IBM Power7 line, call us at 1-800-827-0352.