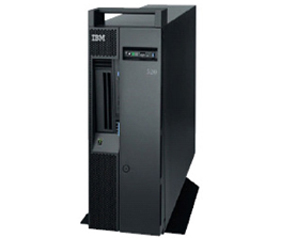 Get the exceptional quality IBM is known for without the full expense of buying. IBM server rentals from Vernon Computer Source give you access to this great technology on a temporary or rent–to–own basis.

Vernon's Server Rental Plans
Our server rentals include all the great service and terms that Vernon is known for. We offer:
Flexible rentals for the short and long term. Rent for a few days to cover a training session or conference, or rent for months to manage special projects or temporary increases in staff.
Options to change your rental agreement at anytime. Switch between short and long–term, or move to a rent–to–own arrangement whenever you want.
Complete configuration of your server and any other rented equipment, including custom software loads.
Guaranteed virus–free servers and computers.
Full technical support by phone, or use our rent–a–tech program to get help on–site.
Delivery anywhere in North America, on–time, guaranteed.
Our rent–to–own option is a great way to acquire IBM equipment without a large hit to your budget. Renting to own enables you to spread the costs of purchasing over a longer period, so you are better able to manage your business capital.
In addition to servers, we offer everything you need to outfit a classroom, meeting room or trade show booth, including rentals of:
Desktops and laptops
Audio equipment
Monitors and plasma screens
Projectors
Printers and copiers
All computer peripherals and accessories
Benefits of Renting a Server
There are many great reasons to rent a server instead of buying. Here are just a few:
Computer equipment depreciates quickly. With a rental, you don't have to worry about losing money through depreciation.
Maintenance on computer equipment can eat up a significant amount of your budget. When you rent, you have no worries about maintenance.
The cost of disposing of obsolete equipment is another concern for IT managers. Again, rentals take that worry away – Vernon is responsible for removal of your rented equipment.
Top–notch tech support is included in your rental.
Rentals are ideal for helping your business through challenging times, like periods of rapid growth or disaster recovery. (A rentals agent like Vernon is a good connection to have when disaster strikes. Our equipment can keep your business running while you take care of your recovery.)
IBM servers have a stellar reputation for performance and speed, and are an asset to any business environment.
Get Your Rental from Vernon Today
Vernon makes IBM server rentals easy. Simply fill out our FlexQuote page or call us at 1–800–827–0352. Our computer rentals experts will help you decide on the right server for your needs and get it shipped out to you as soon as you need it.