Rent a HP Proliant DL360 G Series Blade Server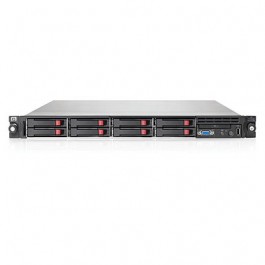 Blade servers deliver the peak of redundancy, which is why so many medium- and large- sized corporations are turning to them to provide the connectivity – and the continuance – they require.
HP's Proliant DL360 G Series blade servers come in a variety of sub-models with varying strengths. Certain options have more speed and memory than others – but they have a scalable price point to match.

HP Proliant DL360 G Series Rental Specifications
The HP DL360 G series comes in a variety of models with varying specifications. 
The G7, for example, comes with an Intel Quad-Core E5640 2.66GHz, a max of 384 GB of memory and a P410i/256MB smart array controller.
The G6, by comparison, boasts an Intel Quad-Core E5540 clocking at 2.53GHz and a max of 192 GB in memory.
Rent a HP Proliant DL360 G Series Blade Server From Vernon Computer Source
With an expansive inventory from the industry's leading server manufacturers, we are proud to offer the Proliant DL360 G Series from HP. While we also offer server rental options from Sun/Oracle and IBM, this particular server from HP is a great example of the sort of performance you can get from a rented server option.