The HP ProLiant 330 G6 Server Rental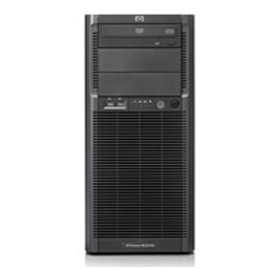 If powerful embedded management technology and optimized IT spending is what your organization seeks in its next server investment, try out the HP ProLiant ML330 G6  server with a rental and see the benefits first hand.
The ML330 G6 is a dual processor tower platform from Hewlett-Packard, powered by the latest Intel Xeon processors with QPI technology. The company maintains that HP Integrated Lights-Out 2 (iLO 2) allows IT departments to manage the servers "anytime and from anywhere."
Before making a final commitment with a purchase, try out the ML330 G6 and see if the company's promises for this model are everything you expect to keep your business operating at peak efficiency.

Specs for HP Proliant 330 G6
Processor family: Intel Xeon
Number of processors: 2
Maximum memory: 192 GB
Memory slots: 18 DIMM slots
Form Factor: 5U Rack, Tower
Infrastructure management: HP Integrated Lights-Out 2 (iLO 2)
Rent the HP Proliant 330 G6 from Vernon Computer Source
Partnering with its international affiliates, Vernon Computer Source has the largest server rental inventory in the world.  From top-of-the-line manufacturers like HP, IBM, Dell and Oracle, your IT department can test out the server technology with unique configurations before engaging in a company-wide implementation.
To learn more about these services, call 800-827-0352 or fill out a quote and tell us what you needs are.  One of our team members will be happy to help.