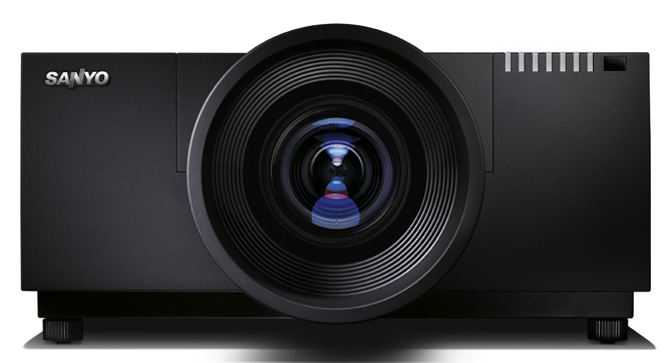 Vernon Computer Source confidently covers your business needs from top to bottom. Our SANYO 2K Digital Multimedia Projector rentals handle Full HD projection and then some! Designed with the most advanced technology to ensure strength and portability, our SANYO PLC-HF10000L projector rentals can tackle just about any presentation task your company can throw at it.

SANYO PLC-HF10000L Projector Rental Specifications
Brightness: 10,000 Lumens
Resolution: 2K (2048×1080)
Image Size: 40"-600", depending upon Lens
Power Consumption: 1,000W
Dimensions: 20.9" x 10.6" x 29.8"
Weight: 60 lbs
Digital Interface: DVI-D, HDMI
Analog Interface: SBNC, D-sub 15-pin, S-video
Lamp Life: Up to 3,000 hours
Get the SANYO PLC-HF10000L Projector
Put this projector to the test. With a 10,000 Lumen brightness reading, this cinema quality projector is perfect for traditional theatre use as well as private showings, large-audience trainings, educational needs (perfect for large auditoriums) and mobile presentations. No matter what your industry or venue, this projector ensures that your images are displayed in true color, high quality and high definition.
Looking for more information? Click here to get a free quote through our website, or call 1-800-827-0352 to speak to our A/V rental team now!