The Epson EB-S02 Projector Rental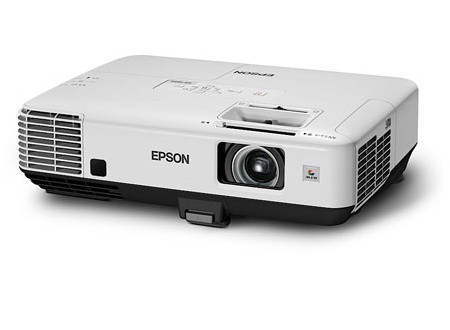 Have an upcoming meeting or event where you'd like to project your PowerPoint presentation or stream multimedia?  Whether it's a corporate or educational setting, we've got the AV equipment to suit your needs, with projectors like the Epson EB-S02. 
Models like the EB-S02 can do more than your basic streaming projection – with an HDMI adapter, this projector can partner well with an iPad 2 (which we also rent) allowing users to use the "mirroring" capabilities of Apple's tablet.  Every action on the iPad 2 is projected onto the big screen in real time, and with applications like iWork pre-installed, you can share documents, PowerPoint presentations and more.
Epson's EB-S02 Specifications
Projector type: LCD (3LCD)
Native resolution: 800 x 600
Aspect ratio at native resolution: 4:3
Contrast ratio: 3000:1
Connectors: HDMI (1), D-sub VGA (1), Composite, S-Video, Audio in, USB
Dimensions: (W x H x D): 11.61 in x 924.0 in x 8.98 in
Weight: 5.07 lbs
Rent the Epson EB-S02 Projector from Vernon Computer Source
We supply corporations around the world with the proper IT and AV equipment for meetings, conventions, trade shows and other corporate events.  Whether it's a projector rental, or an LCD display, laptop or tablet – our rental inventory is fully equipped to meet you needs.  With distribution centers located around the country, we can provide competitive rates for institutions in just about any location.
To learn more about renting projectors or other equipment, call 800-827-0352 or fill out a quote and a member from the Vernon team will contact you within the hour to answer any questions.