Projector Rentals for Business and Events
Vernon Computer Source offers a broad range of computer technology, including audio visual equipment such as projectors. A full range of projector rentals are available, crafted by leading manufacturers such as Samsung, NEC and Sony. Our printer rentals are available for immediate shipment and are capable of supporting client presentations, meetings, corporate marketing events, training or trade shows.
Call us now at 1–800–827–8352 to speak with a knowledgeable sales professional who will assist you in selecting the best projector rental option for you, based on critical criteria such as size of your target audience, the room you will be presenting in, and the resolution and brightness required to make your presentation a sure success. Qualified projector rental technicians will be available around the clock to ensure that your projector rentals are in working order for your convention, trade show or business seminar. For after hours support, please use the phone number on your invoice to get in touch with your representative.
Vernon Computer Source offers flexibility that makes renting a projector an easy process. Plus you get all the additional benefits of the other Vernon programs.
Flexible Computer Renting
Short–Term Computer Projector Rentals: We offer daily and weekly rentals on a broad range of computer and peripheral equipment suitable for meetings, tradeshows, corporate events and conventions.
Long–Term Computer Projector Rental: For corporate projects with longer–term requirements, we offer the same broad range of equipment for terms up to 36 months.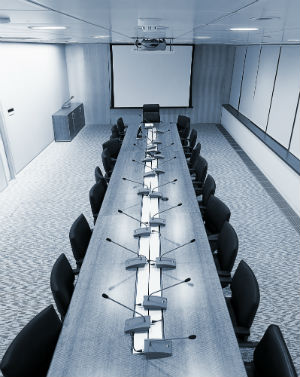 Get Unsurpassed Renting Flexibility
Vernon Computer Source offers everything from wireless laptops, desktops, servers, color printers, scanners, presentation size monitors and projectors, including all the upgrade options and networking accessories to go with them.
Vernon's unsurpassed flexibility enables our customers to constantly assess and adapt their solutions to meet their changing needs. We are redefining the computer rental industry, by helping our customers change their technology at any point during its life cycle, from acquisition to disposal.
Customers enjoy the freedom to change the terms of their rental agreement at any time, and for complete peace of mind Vernon guarantees it will even buy–back selected used items if you change your mind in the future.
We have a large selection of Projectors:
Contact Us for More Information and Rental Support
Whether you are presenting at a major trade show or in charge of a large corporate event, Vernon's desktop rental services will meet your needs through our offices located across the United States.
Find out how our projector rental service can remove your company's technology roadblocks. Fill out our projector rental quote and get a quote in one hour or call 1–800–827–0352 for computer rentals throughout North America.