AirPrinter and ePrinter Rentals: HP's Printer Wirelessly Syncs Tablets and Smartphones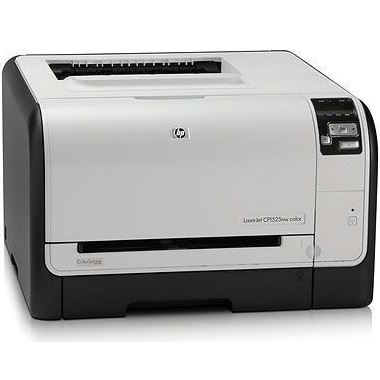 HP's ePrint-enabled printers, such as the HP LaserJet Pro CP1525 color printer, are stepping up to the plate to meet the demands of an increasingly mobile society.
As tablets, smartphones and other mobile computer devices boom in popularity, the "old" tech staples of the past (i.e. printing) need to be adapted to this shifting, WiFi-expectant marketplace.
Once again, the tech world adapts to necessity through ingenuity. Printer manufacturers like HP (Hewlett-Packard) rose to the challenge by developing a new generation of printers.
While the results of HP's labors have become known by several names – ePrinter, AirPrinter, etc., there are differences between the two designations. AirPrinters were developed specifically to work with Apple's line-up of devices (iPad, iPhone, iPod Touch) while cloud-friendly ePrinters were designed to work with any HP printer.
The benefits of this new generation of ePrinters and AirPrinters are clear. They provide an easy way to sync up a mobile device to a printer – without having to install software or drivers. When a user sends a document or file over for printing, the computer simply "pings" the ePrinter/AirPrinter and adds the print job to the queue.
In effect, the printer works off of something like a glorified email address.
Why is HP so strongly associated with the new ePrinter and AirPrinter movement? Well, the famous IT manufacturer beat all of its competitors to the punch by catering to Apple's iOS 4.2 – garnering the company a whole lot of press.
In Nov. of 2010, PC Magazine listed all of the printers actually capable of AirPrinting at that point in time – and sharp-eyed readers might catch on to the obvious: "Here is the full list of printers supported by AirPrint: HP Photosmart eStation, HP Photosmart Plus e-All-in-One, HP Photosmart Premium e-All-in-One, and HP Photosmart e-All-in-One, HP Photosmart Premium Fax e-All-in-One, HP ENVY100 e-All-in-One, HP LaserJet Pro M1536dnf, HP LaserJet Pro CM1415f, and LaserJet Pro CP1525."
And according to HP's website, "AirPrint will enable iPad, iPhone and iPod touch customers using iOS 4.2 to print wirelessly from select apps." It added, "Customers will be able to automatically find a printer on their wireless network and print to it. HP's existing and upcoming ePrint enabled printers will be the first to support AirPrint from iOS 4.2 devices, making it easy for customers to print anytime, anywhere."
For now, it seems like the HP CP1525 printers are among the best on the field – but it should be interesting to see what other contenders rise to the challenge.