Rent the Lenovo X201 Notebook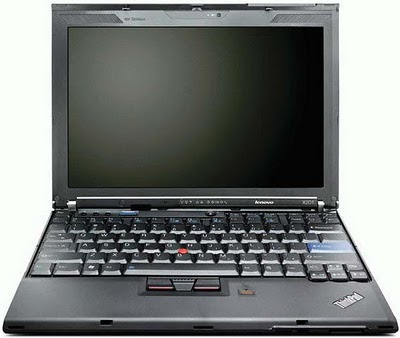 Optimize productivity and mobility with the business-class features of Lenovo's X201 Notebook. Whether working on the road or on-site at a project, you can rely on the engineering of Lenovo, satisfying business professionals around the world for years. The X201 Notebook is enterprise-class, ultra-portable, and comes with CPU base frequencies of up to 2.55 GHz ( 25 percent faster than low voltage CPUs). That means starting up, shutting down, and loading your business apps will be even faster.
With its low weight, and support of long battery life—the X201 Notebook is the solution for business professionals on the move. The excellent wireless connectivity of Lenovo laptops and durability of this rugged laptop rental will ensure productivity for your employees—wherever they are.
The Levono X201 Notebook Features
Operates 25 percent faster than competing low-volt CPUs
20 second start up time, 5 second shut down
Intel Core i7 & Core i5 CPUs with Turbo Boost and Hyper-Threading technologies
12 hours maximum battery life
Weight: Models start at 2.48 lbs.
Conectivity options include WiMAX, 3G with GPS and Wireless WAN
Spill resistant keyboards
Magnesium alloy or carbon-glass fiber top and bottom covers
Rent the Lenovo X201 Notebook from Vernon Computer Source
Companies have turned to Vernon Computer Source time and again for their short-term laptop rental needs. With the largest laptop rental fleet in the world, we carry top-of-the-line models from today's most notable brands.
To learn more about our services, contact us at 1-800-827-0352 or fill out a FlexQuote and one of our sales representatives will get back to you shortly.