Rent the 30″ NEC MultiSync LCD3090WQXi Monitor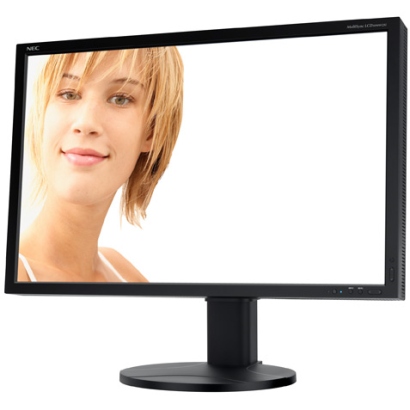 Get ready to add the "wow" factor to your trade show booth or exhibition display with the 30″ NEC MultiSync LCD 3090WQXi Monitor. This display lives up the needs of professional photographers and video editors looking the right equipment to display their work. Thank about what it could do for your work, or your company's brand.
One reviewer at PC Magazine said the monitor "few competitors approach it in the sheer flexibility of its settings and calibration abilities," further adding that a knowledgeable user can purpose the display for just about any usage.
To buy this spectacular display, you'll have to shell out a couple thousand dollars—but if you're needs are short term, save your money and still reap in the benefits of the technology by renting one.
The 30″ NEC MultiSync LCD3090WQXi Specifications
Panel Technology: IPS
Viewable Image Size: 29.8″
Aspect Ratio: 16:10
Native Resolution: 2560 x 1600
Pixel Pitch: 0.25 mm
Pixels Per Inch: 101 @ native resolution
Brightness: 350 Nitlm, 350 cd/m2
Backlight Type: CCFL
Viewing Angles: 178° Vert., 178° Hor.
Rent the 30″ NEC MultiSync LCD3090WQXi from Vernon Computer Source
Vernon Computer Source has an expansive LCD rental including a variety of displays both big and small to suite your company's specific needs. Whether it's HD, 3D or touch screen—we've got you covered.
To learn more about renting the 30″ NEC MultiSync LCD3090WQXi, give us a call at 1-800-827-0352 or fill out a FlexQuote and one of our sales representatives will reach out to you shortly.