The Lenovo ThinkPad X200 Laptop Rental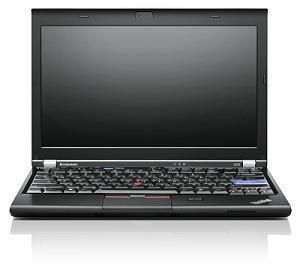 One of the more popular Lenovo models for business professionals on-the-go is the ThinkPad X200 – its ultra-portable laptop powered with the latest Intel Core i7 processing power.
Despite its lightweight, the X200 features a full-size keyboard that makes computing away from the office infinitely more convenient, in addition to its notorious TrackPoint allowing users to move their cursor without bumping elbows in tight spaces like airplanes.
The fast boot times and extended battery life of this Lenovo laptop are two features mobile professionals have come to expect with this brand, and the X200 delivers.
A Glance at ThinkPad X200 Specifications
Processor: 2nd Generation Intel Core i7
Operating System: Windows 7 Professional 64
Total Memory: 4GB – 1333MHz (1 DIMM)
Hard Drive: 320 GB Hard Disk Drive, 7200rpm
Battery: 6-cell ThinkPad Battery 29+
Connectivity: Integrated WiFi wireless ThinkPad b/g/n LAN adapters
Rent the Lenovo ThinkPad X200 from Vernon Computer Source
Among the many available options within Vernon's laptop rental fleet are several widely popular offerings from Lenovo, like the ThinkPad X200.  Vernon Computer Source provides businesses around the country with short term technology needs with a quick turnaround and reliable technical service. Its international affiliates further extend their services to countries around the world.
To learn more, just call 800-827-0352 or fill out a quote and a member of the Vernon team will be happy to provide you with information.