Rent a Lenovo ThinkPad W510 Laptop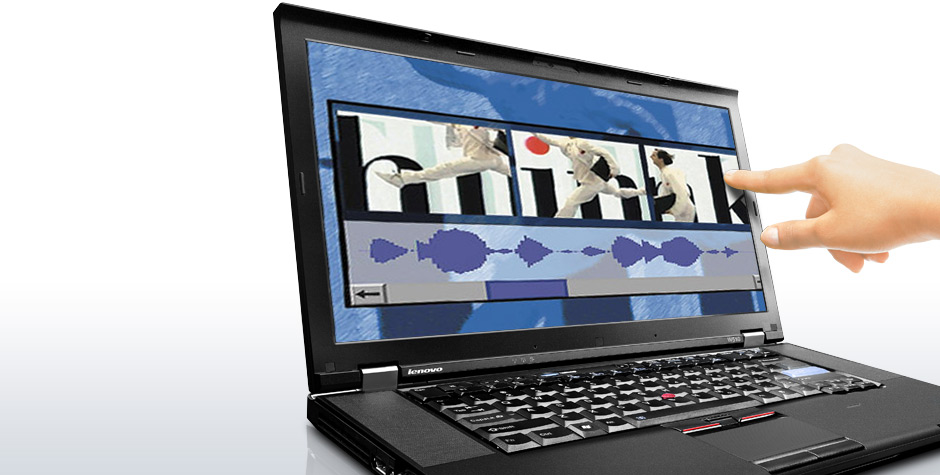 Among our impressive computer rental inventory, Lenovo laptops tend to stand out. The Lenovo ThinkPad W510 laptop is one of our most powerful business options and it comes standard with 16 GB of RAM and a 1GB video card.
The Lenovo W510 combines mobility and power in to one sleek, graceful package that any corporate connoisseur would be proud to be seen with. But those aren't the only benefits it offers… the Lenovo W510 laptop is also… green.
Lenovo's W510 designers had environmental responsibility in mind during the development process  — these laptops are largely made up of recycled plastics. But that isn't the W510's only green recommendation; the Lenovo W510 laptop has the distinguished honor of being EPEAT Silver-qualified. This EPEAT designation means that several environmentally-focused criteria have been met. Essentially, Lenovo's W510 is one lean, green machine.
To boot, Lenovo W510 laptops have ENERGY STAR certification, which means they have reduced power consumption, heat emissions and noise output. So not only are W510 laptops powerful, mobile and environmentally friendly – they are also quiet.
Lenovo ThinkPad W510 Specifications
Windows 7 OS: Upon request.
16 GB RAM: All of our Lenovo W510 laptops come standard with 16 GB of RAM, to ensure that our clients are getting the power they need.
1 GB Video Card: A business laptop shouldn't have to sacrifice good graphics.
Blu-Ray Disc Reader: Play your Blu-Ray DVDs with ease.
Green Features: EPEAT and ENERGY STAR certification earn this laptop an energetic thumb's up.
Flexible Connectivity: Infinite connectivity support options; WiFi, LAN, WAN, Ultra Wideband, WiMAX, Gigabit Ethernet, Bluetooth, and ConstantConnect for BlackBerry devices.
Solid-State Drives: SSD drives offer the W510 prolonged performance, battery life and other beneficial features.
Crystal Clear WSXGA+ or WUXGA Displays: You need to see it to believe it.
Rent a Lenovo ThinkPad W510 Laptop from Vernon Computer Source
Renting a laptop can be the ideal solution for a temporary corporate need. In anticipation of our customers' needs, we are happy to stock over $40 million worth of computer rental inventory here at Vernon computer Source. The Lenovo W510 ThinkPad laptop is something of our crown jewel – and we are pleased to offer several hundred of these options in stock.
Take advantage of our next-day delivery, excellent customer service and global reach to rent a Lenovo W510 laptop… today.