Rent a Lenovo ThinkPad Edge E420 Laptop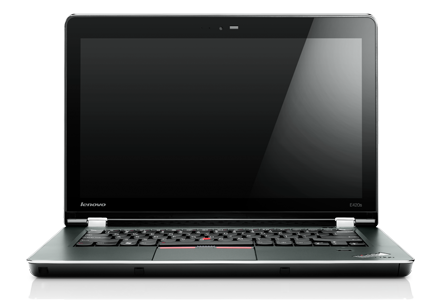 Lenovo researched its target market well before diving into the creation of the ThinkPad Edge E420. These little laptops are ideal for small businesses, as they offer a wide array of configuration options that can be suited to nearly any need.
The ThinkPad EdgeE420 can come with a Core i3, i5 or i7 processor, solid state drives, Wi-Fi access, and optional mobile broadband and 4G/WiMax access. It even comes with a hidden, slot-loading re-writable DVD drive.
Lenovo's E420 laptop makes for a great business rental, as it has the sleek, black, soft-matte exterior our customers have come to expect from this manufacturer.

Lenovo ThinkPad Edge E420 Laptop Rental Specifications
Multiple Connectivity Options (WiFi, Gigabit Ethernet and options for WWAN, WiMAX and Bluetooth)
Integrated VoiP Hub
Long-Lasting Battery Power (6+ Hours)
A Portable 4.6 LBs in Weight
Dolby Home Theatre Audio
Rent a Lenovo ThinkPad Edge E420 Laptop From Vernon Computer Source
We carry so many laptop rental options here at Vernon Computer Source that sometimes it's hard to identify any stand-outs. But with Lenovo's E420, a user gets portability and professionalism in one lightweight bundle: which should appeal to all assets of our key business demographic.
If you want to rent an E420, it's a great choice – and we'd be happy to supply your conference, event, trade show, corporate seminar or training program with the laptops you need. Just reach out to us – and we'll provide a hassle free FlexQuote.