Rent a Lenovo T420 Laptop and Be Frugal with Finesse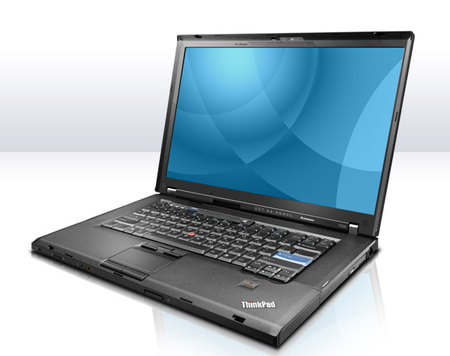 The Lenovo T420 is a stand-out among other notebooks – and the difference is clear right at the start-up. The T420 boots up in less than 10 seconds, thanks to its "RapidBoot Extreme" feature that comes to our users compliments of intensive hardware and software engineering.
But that rapid gratification isn't the only benefit the T420 is packing. It has all of the portability and performance you expect from a business-class notebook. And it has the reliability you expect from a tier one manufacturer like Lenovo.
For corporate, governmental and educational institutions, renting the T420 for a fraction of the purchase price can be an appealing way to be frugal… with finesse.
Lenovo T420 Laptop Rental Specifications
When you rent a laptop from us, we can custom configure it to meet your needs. In the case of the T420, it comes in several models, so the speed, memory and components can vary. Overall, the T420 has around 2 GB of DDR3 memory and a 14" HD, LED, backlit and anti-glare display.
The T420 comes with either an Intel core i3 or i5 processor capable of clocking in at 2.10-2.50 GHz.
It also has encrypted hard drive technology and a fingerprint reader – hey, security never hurt anyone!
Rent a T420 Laptop From Vernon Computer Source
We carry over $40 million worth of inventory in our global stockrooms, and we are happy to deliver all across the globe. Among the products we carry, we have a variety of different notebooks, but we find that there is always a business demand for those crafted by Lenovo. Whether our clients are after an X220, a W520 or a T420, we find that there is a healthy interest in these sleek yet attractive laptop rental units.