Rent a Lenovo E420s Laptop and Get Flexible Power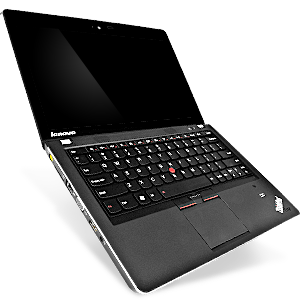 Lenovo is known for its high-quality business laptop rental offerings, but as of yet, it doesn't have a reputation for crafting ultraportable options. But that may change. In fact, compared to the expensive competition from Sony and Samsung, the company's more affordable Lenovo Edge E420s may make more sense for a mid-level enterprise consumer.
Peter Hortensius, the vice president of the Think Product Group over at Lenovo, had a bit to say about this particular laptop. Hortensius said "How we think about PC design and the entire computing experience is changing." He added, "The new ThinkPad Edge premium laptops give users technology that is extremely personal, beautiful and powerful so they can accomplish their business goals and keep up with their personal lives."
While we certainly don't discriminate against manufacturers, and rent out all kinds of laptops, we've found that Lenovo products tend to be sturdier than some of the competition. And it's got a certain level of flexibility, as well. The E420s can be configured to assign low-power or high-performance graphics to the profiles of particular applications, allowing users to be as power hungry (or conservative) as they like.
Our Lenovo E420s Laptop Rentals
14″ 1366 x 768 Display
2.3 GHz Core i5 processor
4 GB DDR3
4.4 Pounds
WiFi
Intel HM65 chipset
Integrated graphics and webcam
Rent a Lenovo E420s Laptop from Vernon Computer Source
We offer several enterprise-class laptop rental options here at Vernon Computer Source, but Lenovo has a tendency to stand out from the pack. With its solid design, performance, and combined portability, the Lenovo E420s is a primary example as to why that is.
To take advantage of the beautiful and innovative ThinkPad Edge line of laptops, just fill out a FlexQuote and we'll get back to you within an hour.