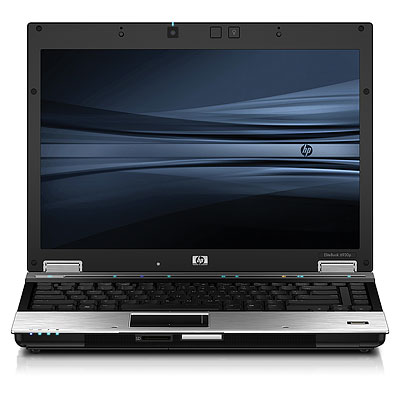 Laptops like the HP 6930 trump regular desktop computers when it comes to flexibility in business.
Nearly all laptops are lightweight, portable, and easy to carry. But the HP 6930 is one tough laptop, capable of surviving in nearly any business environment.
A laptop says a lot about the carrier and implies that they are ready to go – and shows them to serious about whatever business might be at hand.
But HP's 6930 offers something more: durability. While the 6930 laptop weighs only 4.7 pounds, it was built to meet military standards. According to HP, this laptop is able to withstand extreme temperatures of up to 60°Celsius (and as low as –29°C). The HP 6930 has been afforded "Military Standard 810F" status for its resistance to vibration, dust, humidity, altitude, and high temperatures.
When walking in to a business meeting, conference center or trade show – consider what the HP 6930 says about its carrier.
HP 6930 Laptop Specifications
Genuine Windows 7 Integration
Intel Core 2 Duo P8600 2.40 GHz processor (can vary)
Integrated Intel Gigabit Network Connection (10/100/1000 NIC)
6-cell Battery Life with integrated graphics and CCFL display
Standard Security Management
3 USB 2.0 Ports
Rent a HP 6930 From Vernon Computer Source
For your next business engagement, consider renting laptops. The 6930 is lightweight enough for portability – but durable enough to perform any job. Give us a call at 800-827-0352 or click here for a FlexQuote.