Rent the Dell Precision M6500 Mobile Workstation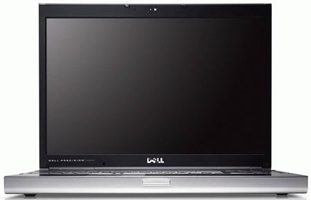 If it is a heavy-duty workstation you seek, the Dell Precision M6500 may be the right fit for your rental needs. Time and again, the M6500 met highly regarded reviews and developed a reputation as one of the most powerful workstations available from any manufacturer.
To accompany the blazing processing speed of Intel Core i7 technology and ample storage, the M6500 was also built with a sturdy, stylish design suited for business professionals.  Whether you need to try a desktop replacement or need a few power laptops for training or a project, we have this machine ready to serve your business' needs.
A Glance at the Precision M6500 Specs
Display Size: 17.1 inches
Maximum Resolution: 1900 x 1200
Processor: Intel Core i7 2000  Mhz quad-core
Ports: 3 USB 2; 1 FireWire; Video—DisplayPort, VGA; eSATA
Dimensions (W x D x H): 15.5 x 11.2 x 1.6 inches
Weight: 9 lbs
Green Factor: Energy Star Compliant
Operating System: Windows 7 Professional
Memory: 8GB
The Dell Precision M6500 Laptop Rental from Vernon Computer Source
The laptop rental selection of Vernon Computer Source is the largest in the world, thanks to its international affiliates in Germany and the UK. Each customer receive the individual care of a dedicated representative that will ensure the products are configured to the exact requirements.
To learn more about these services,  fill out a quote form and tell us about what your business is looking for in a rental.  You will receive a no-obligation quote within the hour.  You can also call 800-827-0352 to speak with an associate right now.