Get your Hands on the Dell Precision M6400 Laptop Rental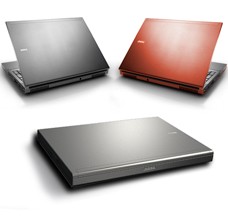 Find a comfortable, powerful workstation in the Dell Precision M6400 with the force of Intel Core technology and the comfort of a full sized keyboard.
Not only are the keys just a tad bit bigger, but there is ample room to rest your palms and a number pad to ease crunching numbers. This laptop goes further than you basic office apps with capabilities for processing data in design, animation and engineering for those specialized users. Also adding to the appeal of those demographics is its impressive, high-definition 1920×1200 resolution, 17-inch screen.
The bottom line: this is a laptop we rent that has good connectivity options and an abundance of processing power.
The Dell Precision M6400 Specifications
Chipset: Intel Q43 GMCH, ICH9M-E
Processor: Intel Core 2 Duo
Memory: Minimum 1 GB, Maximum 16 GB
Battery: 9-cell "smart lithium ion"
Dimensions (H x W x D): 1.52 x 15.50 x 11.04 inches
Weight: 8.54 lbs
Rent the Dell Precision M6400 from Vernon Computer Source
At Vernon Computer Source, our laptop rental inventory is stocked by the industry's top manufacturers like Dell, Lenovo, HP and Apple. We rent to organizations across the country – and around the world. Our services are suited to companies and institutions with needs both large and small for training purposes, events, on-site projects and other short term needs.
To learn more about our services, give us a call at 800-827-0352 or fill out a FlexQuote and one of our sales representatives will be happy to provide you with addition information.