The Dell Latitude D610 Laptop Rental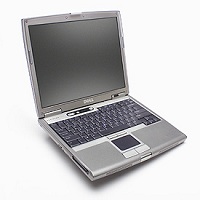 If you're looking for a solid business laptop model to rent for an upcoming training session or other temporary use, the Dell Latitude D610 is an ideal choice to fit any budget.
Without the accompaniment of any frills in a slick, silver case, this laptop line is the company's lightweight, no-nonsense notebooks for business use. Despite its compact size, the laptop features a full-size keyboard for comfortable typing.
The D610 further features multiple ports and connections and a decent battery life for our business customers.
A Glance at the Dell Latitude D610 Specs
Processor: Intel Pentium M
Operating System: Windows XP
Memory: 1.6 GB
Hard Drive: 40 GB
Optical Drive: CD-ROM
Display (HxW): 8.4 x 11.3 inches (14.1 inches diagonal)
Dimensions (HxWxD): 1.4 x 12.5 x 10.5 inches
Modem: v.92 56K
Rent the Dell Latitude D610 from Vernon Computer Source
Businesses of all sizes rent laptops from Vernon Computer Source when they have a temporary need for the technology in North America. As a part of the largest IT and AV rental organization in the world, its international affiliates take these rental services into Europe and Asia — keeping you all in one network when your business needs are overseas.
To learn more about laptop rental for your organizations, simply fill out a quote request and a dedicated representative will provide you with the information you need within the hour. You can also call 800-827-0352 to speak with an associate now.