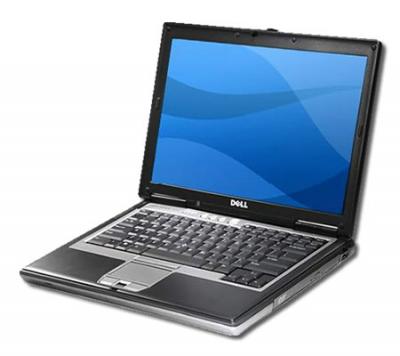 When it comes to laptops, Dell is known for producing some of the best options for business usage.
Dell's D620 is among the finest options for corporate usage, as its lightweight design, portability, security and advanced connectivity features make it ideal for use in business meetings, expos, conferences and training sessions.
The Dell Latitude 620 laptop features Intel's Centrino processor – which gives it the power of dual-core mobile technology.
And another specification that really makes the Dell 620 stand out from other laptops is its predilection towards easy wireless connectivity. If wireless access is a priority for you or your business, this laptop offers dual-band WiFi capable of connecting to nearly any 802.11 network. And the addition of an integrated Dell "WiFi Catcher" really boosts the user experience, as it aggressively searches out wireless "hotspots."
WiFi isn't the only method the Dell Latitude 620 relies on – it also comes with full broadband functionality, to ensure the widest range of Internet access possible.
No matter where you're on the move for your business needs, the Dell 620 laptop can be relied upon to provide the level of connectivity you require.
Dell 620 Laptop Specs
Windows XP
Intel Core Duo 1.83 GB Processor with Centrino Duo Mobile Technology
Wireless Connectivity as Priority
2 GB Shared Memory
256MB NVIDIA Quadro NVS 110M or an Intel Graphics Media Accelerator 950
SATA (Serial ATA)
Rent a Dell 620 Laptop From Vernon Computer Source
If you're in need of a laptop rental for your business needs, consider the Dell 620 from Vernon Computer Source. Of all the products we have available for rent, this is one of the finer options to choose from if connectivity and mobility are key priorities for you.
We offer next-day delivery, competitive rates, and flexible contracts – which are perfect for any size company in need of a laptop rental.
For a hassle-free quote, with results within the hour, please visit here for a FlexQuote.