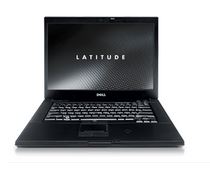 Dell is one of the most recognized names in computers. Vernon Computer Source is pleased to offer rentals of Dell computer rentals, including:
Dell Desktop Computer Rentals
Dell Laptop Rentals
Dell Workstation Rentals
Dell Monitor Rentals
Our Dell Rentals Program
Vernon Computer Source has over two decades of experience in computer hardware rentals. As our business has grown, we have fine tuned our offerings to ensure that we are responding effectively and efficiently to customer needs.
To that end, we have developed a unique rentals program, based on our 4 Ways to Go | Switch At Anytime promise. Here's how it works.
We offer you four ways to acquire equipment:
Short–term rentals for business meetings or trade shows, or anything else that requires new technology for a short period of time.
Long–term rentals for special projects or fluctuations in staffing levels.
Rent–to–own to help you manage your cash flow better.
Purchases of new and used equipment.
Now for the Switch at Anytime promise – the most flexible service in the industry:
Whether you rent or buy from us, you have the right to change your mind. Rental agreements can be changed at any point – switch from short to long–term or vice versa. You can even change your mind on purchases by taking advantage of innovative offerings like our Buy Back program.
Additional Services
At Vernon, we don't just rent Dell computers. We also offer a range of services to help you make the most of your equipment:
24/7 Technical Support – available over the phone.
Rent–a–Tech – for on–site support.
Installation and Takedown Services – great for trade shows.
Integration Services – ensure that your equipment is integrated properly into your existing network.
Dell is known for being one of the greenest technology companies on the planet. Their initiatives in handling surplus computer equipment include programs to donate old hardware, recycle it and trade it in. Like Dell, Vernon strives to keep old technology out of landfills. Our End of Life Solutions include :
Buy Back – we offer fair market value for old computers.
Employee Purchase – discounts for employees who buy surplus equipment.
Sales of Used Equipment – usable hardware is sold at a lower price.
Environmentally Friendly Disposal – when a computer is no longer functional, we will ensure it is recycled in a government–regulated facility.
As if that weren't enough, we also offer a wide selection of peripherals to go along with your Dell rental:
printers, copiers, all–in–ones
LCD and plasma screens
Rent a Dell Today
A no–obligation quote is just minutes away. Use our Dell computer rentals hot line at 1–800–827–0352 to tell us what you need and we'll get back to you within 60 minutes during regular business hours.