Trying a Virtual Desktop Infrastructure with Your Computer Rental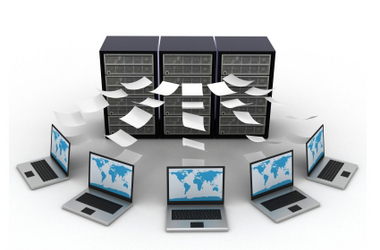 As Microsoft will tell you, enterprise adoption of virtualization has increased flexibility in deployment and lifecycle management of applications.  As a part of a lifecycle management organization of IT hardware, we have a full understanding of the benefits this can bring organizations.  That's why as the "proof of concept" entity of our parent company, Xchange Technology Group, we offer computer rentals that allow you to try out hardware and software through our individually customized rentals.
The benefits of virtualization appeal to both the workplace and your budget. Run old apps, or access Windows 7 on operating systems that are not Windows-friendly.  When you install virtual desktop apps like Citrix XenDesktop on your Windows server, you can eliminate the need for a workstation upgrade by using your old PC as a thin client. To this point, your employees have access to their work desktops from home — no matter what hardware they use.
Vernon supplies mobile workstations with 8GB, 16GB and even 32GB of ram to support virtualization training for IT and ADMIN support teams of Fortune 100 companies. The training classes vary from three to five days across the U.S.
The Benefits of Desktop Virtualization
Run a thin client on existing desktop
Windows 7 access on any OS
Access to work desktop from home
Simplified management with a single patch deployment that affects every system
Save money by reusing old hardware
Try Desktop Virtualization with your Computer Rental
Thinking about virtualizing your desktop? At Vernon Computer Source, we offer a truly comprehensive service offering that extends beyond our basic hardware offerings.  Our computer rental services are custom-configured for our customers to their exact requirements.
If desktop virtualization is something that your company is considering, contact us to see how you can trial the technology before making a final investment.  Call us at 800-827-0352 or fill out a quote and one our team members will contact you within the hour with more information.