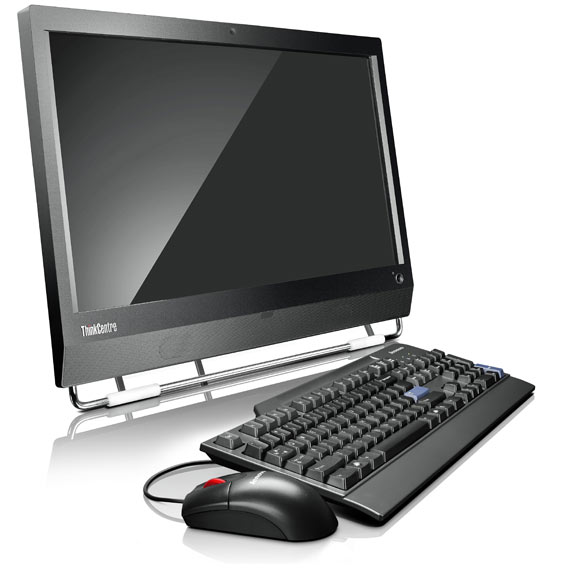 Get a space-saving, fast booting, energy efficient all-in-one computer rental with Lenovo's ThinkCentre M90z. This computer combines the monitor with the central unit, making it ideal for a crowded work space.
Powered with Intel Core i series processors, you'll receive optimum work efficiency while the Turbo Boost Technology adjusts power according to your usage, saving energy.
Let's not forget the touch screen capabilities of this Lenovo all-in-one model. The multitouch panel allows for pan, zoom, rotate and right-click through its high-definition display. You can further control volume, camera preview, sleep mode, microphone and system lock to control your hardware using Lenovo's SimpleTap software.
A Few ThinkCentre M90z Specifications
Processor Family: Intel core i5
Processor Speed: 3.2 GHz
Processor Name: Intel Core i5-50
RAM: 2 GB
Storage Capacity: 500 GB
Monitor Type: LCD Widescreen
23″ Full HD 1080p (1920×1080) anti-glare widescreen display
Rent the Lenovo ThinkCentre M90z All-in-One from Vernon Computer Source
Vernon Computer Source supplies multiple models from Lenovo in our laptop and computer rental line. If you're looking for a large-screen experience within a limited working space, try out the M90z all-in-one and see for yourself how the technology can benefit you. With distribution centers across the country and affiliates located around the world, we can service organizations of various sizes and locations.
To learn more about our offerings, give us a call at 1-800-827-0352 or fill out a FlexQuote and one of our sales representatives would be happy to assist you.