Rent the HP Compaq DC5800 Business PC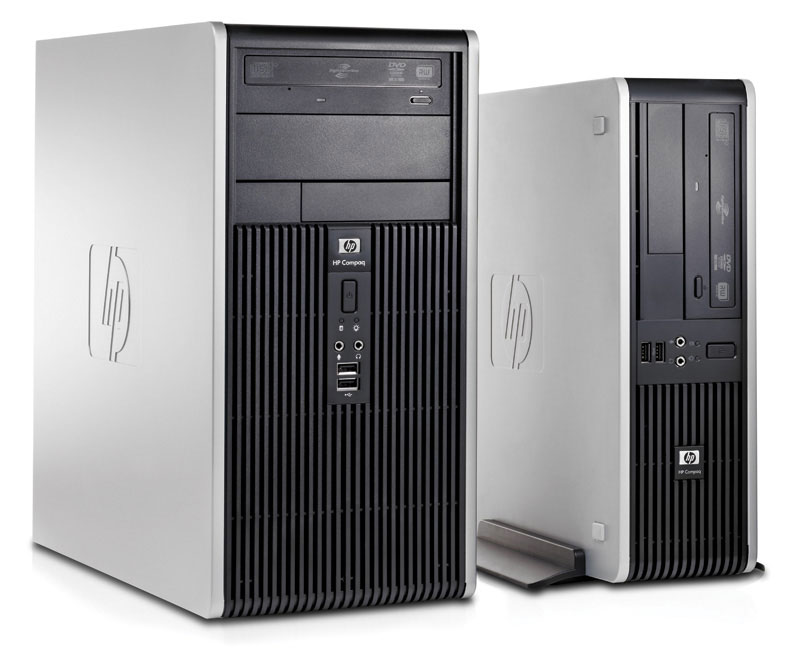 Hewlett-Packard says its HP Compaq DC5800 Business Desktop PC  rental is designed to be the "foundation of your business," and if you rent the PC from us at Vernon Computer Source, we will custom configure the computer rental to your specific requirements.
Operating System: Windows Vista
Processor: Intel Core 2 Duo Processors; Intel core 2 Quad Processors, Intel Pentium Dual-Core Processors; Intel Celeron D Processors
Memory: PC2-6400 (DDR2-800 MHz) non-ECC DIMM memory
Dimension (h x w x d): 37.72 x 17.65 x 42.8 / 14.85 x 6.95 x 16.85 inches
Weight: 23.44 lb (10.63 kg)
Like other products in the ever increasing sector of our expansive inventory of IT equipment, the Compaq DC5800 features several options optimizing energy efficiency and productivity. The HP Power Manager allows you to control the power consumption settings of your desktop, and customized thermals and acoustics will help not only keep the system cool, but will also control the noise—keeping the computer running quietly.
Maximize productivity with support for dual independent displays, giving your employees the option of easy multitasking. Depending on your specific needs, you can opt for the Microtower PC or the small form factor of the Compaq DC5800.
Rent the HP Compaq DC5800 Business PC from Vernon Computer Source
Vernon Computer Source as the largest computer rental inventory in the world, with the option to ship internationally. With laptops and desktop PCs from the industry's top manufacturers, we have the means to cater to the specific needs of organizations of all kinds and sizes.
To learn more about our offerings, give us a call at 1-800-827-0352 or fill out a FlexQuote and one of our sales representatives will contact you shortly.