Rent a Dell OptiPlex 760 Desktop Computer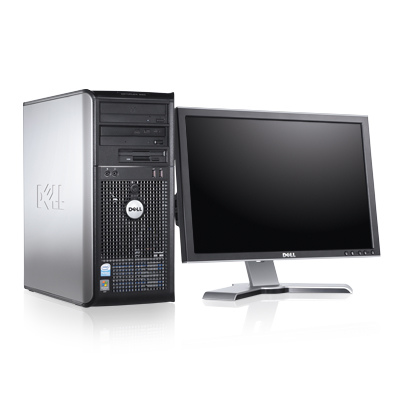 The Dell OptiPlex 760 represents no-nonsense versatility – which is fitting, because that's exactly the sort of performance that our business-centric clientele expect.
The OptiPlex 760 is an energy efficient machine, making it a great option for those individuals that have green initiatives on the mind. So much so that it received EPEAT's Gold Status, a mark of respect among environmental initiatives.
Need flexibility when it comes to security and performance? Then the Dell OptiPlex 760 is the machine you are looking for.

Dell OptiPlex 760 Computer Rental Specifications
Diskless option (upon request)
Intel Core 2 Duo or Intel 2 Quad Processors (depending on model)
EPEAT-Gold status
Ethernet and Wi-Fi capabilities
Integrated support for dual video displays
Rent a Dell OptiPlex 760 Desktop Computer From Vernon Computer Source
There are many different tier one computer manufacturers out there, and we are pleased to have great relationships with most of them. Of our $40 million inventory, we carry desktop models from Dell, HP, IBM, Lenovo, Apple and more. This enables us to properly service our business customers with the computer rental products that they need.
Whether you need your computer for training or a corporate computer lab, we're there for you – and our great customer service, next-day delivery, and global logistics ensure you get the best experience possible.