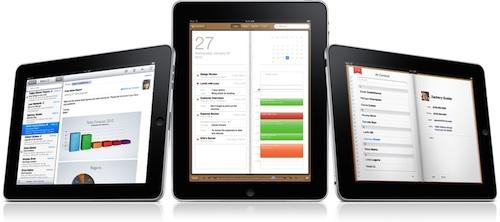 Create a memorable experience for the members of your next corporate event using audience interaction with the latest tablet technology of an iPad or iPad 2. Whether it's a room full of teachers at an education forum, or a large group of stakeholders present to delegate a voting session, the tablets will provide an impressive, easy-to-use audience response tool like never before, allowing you to sync their thoughts with your presentation.
As the event organizer, you can even use the tablets to get feedback on the overall exhibition by using the iPad or iPad 2 as a survey tool. Arm your staff with the tablets in hand to disperse among the crowd, or set up a polling station where attendees can stop and review your event. Speakers can create polls for users to cast their vote, or create an open forum for audience members to submit questions.

An iPad Rental as an Audience Member's Tool
Survey: How effective was your exhibition? There's only one way to find out—and audience response software in your iPad rental will make this information easy to collect.
Poll: Want to gauge the opinion of your audience on a particular topic? Ask the question and have the results automatically calculated in real time.
Forum: Have a speaker at your event? Allow audience members to ask for additional information or clarity on an issue with an open forum that they can type directly into their tablets.
Sign-In: Perhaps the most practical use, have your audience members sign in with their name and contact information; eliminating the time-consuming transfer of data from paper to computer down the road.
Rent iPads from Vernon Computer Source
Vernon Computer Source as has the largest iPad rental fleet in the world and is suited to cater to events of all sizes. When you rent from Vernon, we will configure your tablets to the exact specifications of your requirements—with the right software, apps and connectivity.
If you want your exhibition attendees to get the most out of their experience, you may want to consider renting a fleet o f iPads. To learn more about our offerings, give us a call at 1-800-827-0352 or fill out a FlexQuote and one of our sales representatives will contact you shortly.