Consider an UltraBook for Your Next Laptop Rental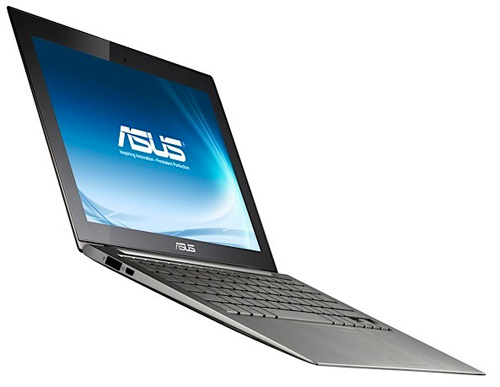 UltraBooks, the new term coined by Intel, are the super-slim laptops made most closely associated to the models made most famous by Apple with its MacBook Air. However, some do not consider the MacBook Air an UltraBook because it lacks certain features, noted below.
According to the UltraBook specifications laid out by Intel on its blog, the first real model would be the Asus UX21 made available to the masses in September 2011. The Asus UX21 has a polished unibody frame made of hardened aluminum metal. Weighing at just 2.2 pounds (like the MacBook Air), it also features a 11.6-inch screen and a 1,366 x 768 resolution, either 64GB or 128GB of storage, and can resume from sleep in just two seconds.

What makes an UltraBook?
According to Intel, the qualifications for an UltraBook include the following:
Thin, Light Design: Less than 21 mm thick
Ultra-fast start up: PC wakes up almost instantly (Intel Rapid Start Technology)
Extended battery life: At least 5 hours of battery
Security Enabled: Bios/Firmware to expose hardware features ( Intel Anti-Theft Technology and Intel Identity Protection Technology)
Rent an UltraBook from Vernon Computer Source
Vernon Computer Source has laptop rentals available for domestic and international services with distribution centers throughout the country and affiliates located around the world. Always keeping up with the latest technology, we'll bring your organization what it needs—from basic, standard notebooks to the latest technology like UltraBooks.
To learn more about our laptop rental offerings, give us a call at 1-800-827-0352 or fill out a FlexQuote and one of our sales representatives will contact you shortly.