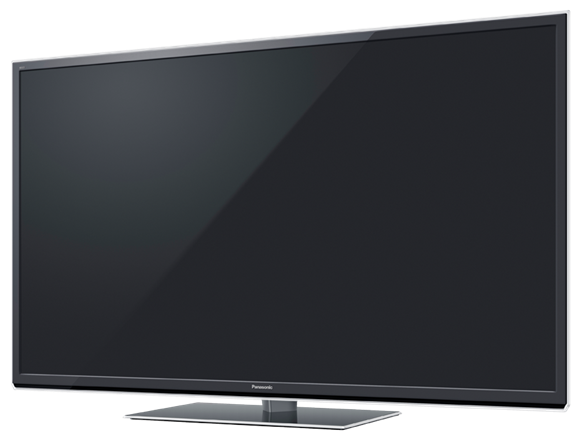 Plasma TVs released by Panasonic have an excellent reputation and the TH-P50ST50A is expected to carry forward the good name. This plasma TV has a nice array of features with good 2D performance and a full resolution 3D picture. The 1920 X 1080 pixels screen packs quite a punch and is better than a similar pixel density LCD screen on any day. 3D is rendered using an active system.  
The 3D glasses are RF synced and ensures perfect picture clarity even when you are not in line with the TV screen. It also avoids interference problems due to IF remote signals. The build is decent without being breathtaking and there are certainly better looking plasmas on the market. But that doesn't mean this will be a blemish on your living room wall.
The connectivity options are sufficient with both composite and HDMI options available. You also have a couple of USB ports, an Ethernet port and Wi-Fi built into the TV. This Wi-Fi option comes in handy to download apps from the Viera store and also other internet applications. You should definitely try the remote control app for Android/iOS. It will give you a cursor and keypad while browsing the internet using your TV.
The picture quality is excellent, as expected from a Viera. You can get a first hand experience of this kind of picture quality through our plasma TV rental service, providing top-of-the line models from the industry's leading manufacturers.
To learn more about renting plasma TVs for your next event, simply fill out the quote form to the right and get a quote in an hour.