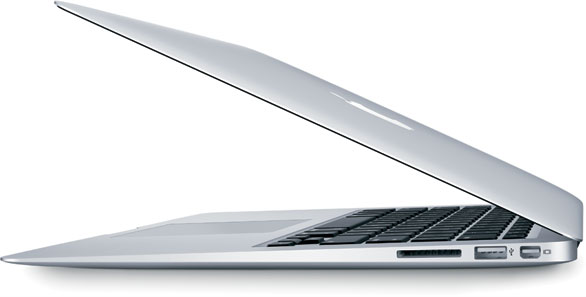 Customers seeking the MacBook Air used to be only those with an affinity for ultra-thin, portable, lightweight laptops, and Apple is known to do it best.  The 13-inch weighs just under three pounds, while still providing the powerful processing of Intel i-Series and a fantastic display.
Others seek out the MacBook Air now as the most cost-effective Apple laptop, now that the plastic 11-inch MacBooks have been retired by the company.
Whether you're supplying a classroom with this technology, or arming your employees with the laptops, you can rent this model for a competitive rate without breaking the bank with a purchase.  The industry figures show that you guys want Apple products, their reputation for quality precedes them—but then again, so does the price of these machines.
The MacBook Air has become increasing popular for various industries with its features – including a FaceTime camera for video conferencing and dual display and video mirroring.  Apple touts the laptop's abilities to support full native resolution on its built-in display, as well as up to 2560 x 1600 on an external display at millions of colors. Sound appealing for classroom? Trade show booth? Meeting?
If this machine can benefit for your organization for any short-term need, simply contact Vernon and give the laptops a try.